[Originally posted May 26, 2010]
First are some zombies and a Chronoscape Rosie Palmer. I decided I didn't want her with the rifle she comes with, and I already had one with the wrench so I used a cable instead. The Zombies are standard GW fare with some IG bitz.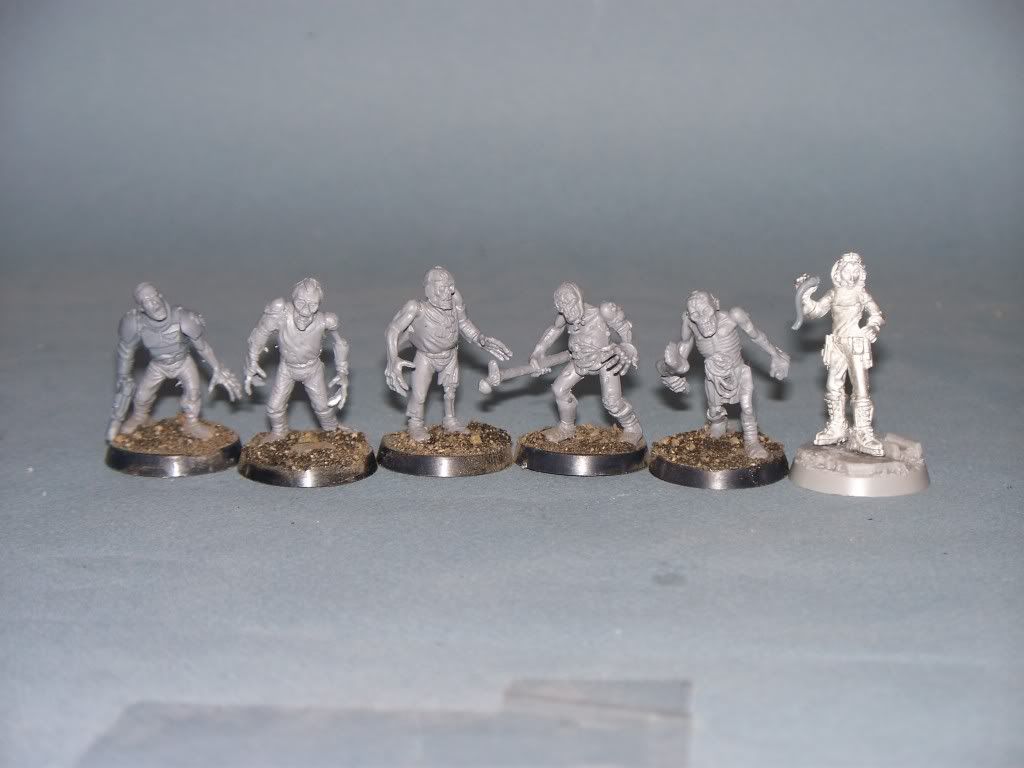 These are figures from the TTG version of Legend of the Five Rings. I tried to de-L5R them and am going to use them as extras for Dark Heresy and Rogue Trader
Here is a Reaper figure that I'm going to use next time our psyker blows his roll and accidentally summons something from the warp (it has happened twice now-I have decided that is has a name and has chosen him to be its vessel):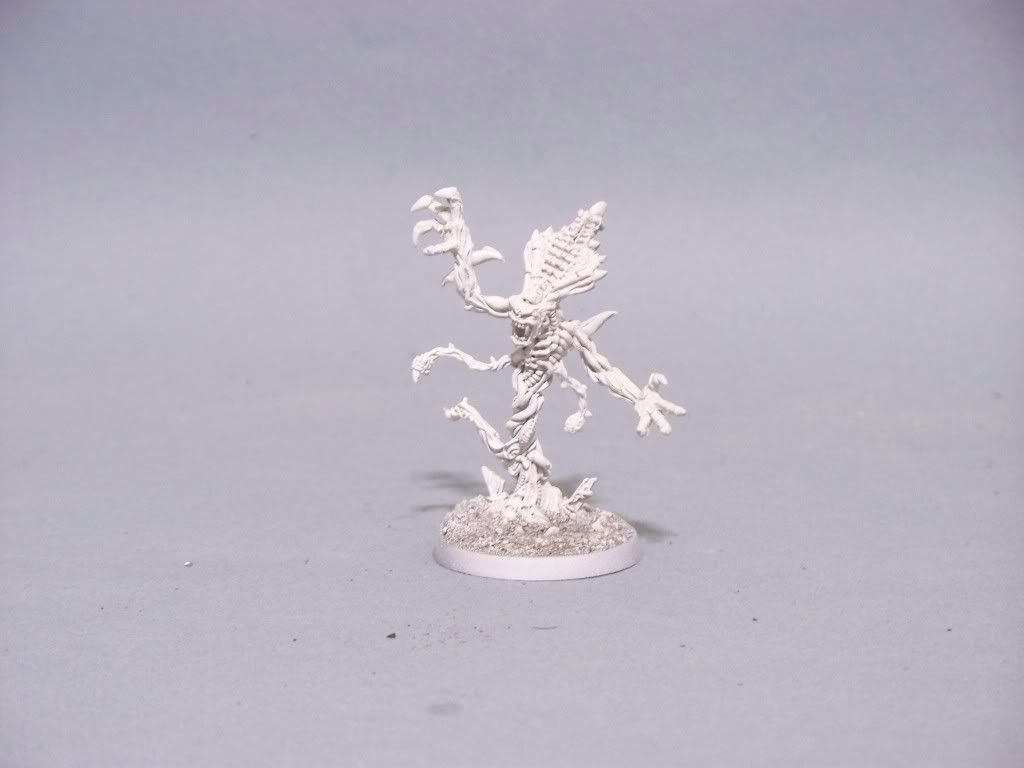 Here are the redeux classic GW figs. I did some arms and weapons swaps, and the Commsiars have had leg extension surgery. I debated on the commander but in the end decided to stick with it; the base covers for the height difference. He will probably be a ship's captain or something.
Lastly, these are the last of my Vor figures. Don't know why I'm bothering, other to clear them off of my to-do list. I've chosen to model them after the growlers on the box and book cover; they are supposedly blood fangs or something from the growler sourcebook.