Last unit of Boyz for Toys for Tots. I call them the "Unkle Jessies".
Here are some Koptas. Really didn't have a good way to turn them into redneck copters so I just painted them straight.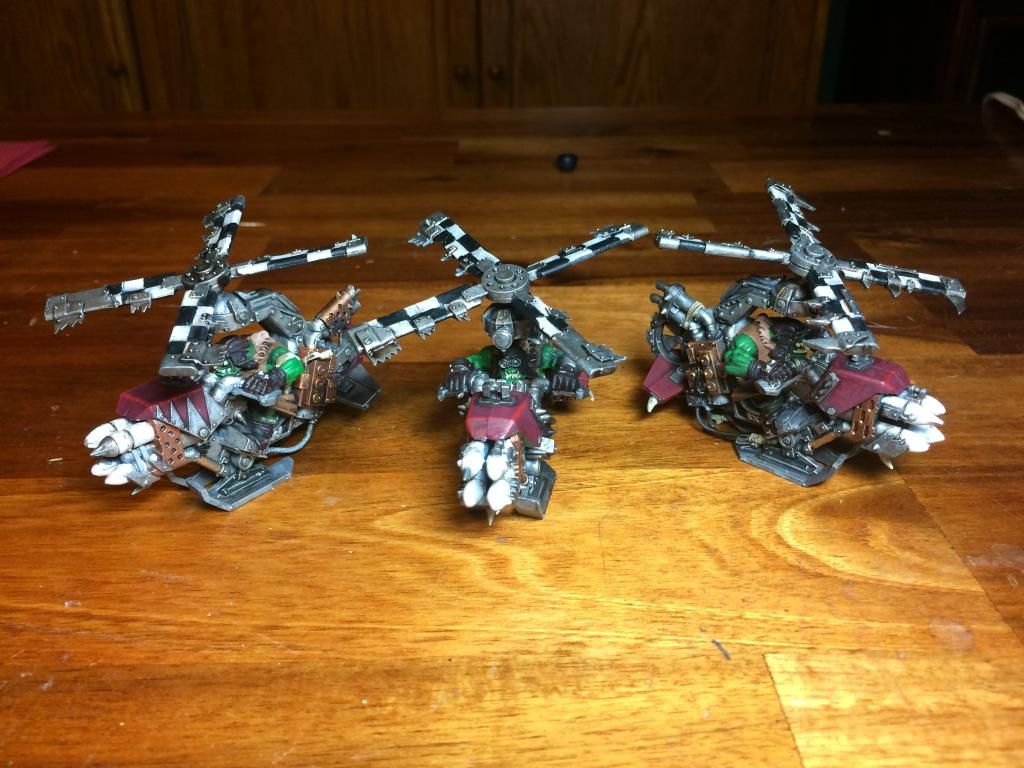 Last TfT model will be a Warwagon and then it will be time to assemble, photograph, and Ebay these figs for the tots! Keep you eyes peeled for links.