So first, here's how the robots turned out-lost the gumption to paint them so it will be a while before I get back around to them:
Second project was my monthly challenge-Elites. I chose to do Heresy-era terminators and include a friend. Rumor has it he can punch your face off in space with no helmet. Much Scibor was used to bring us these terminators and Gilly.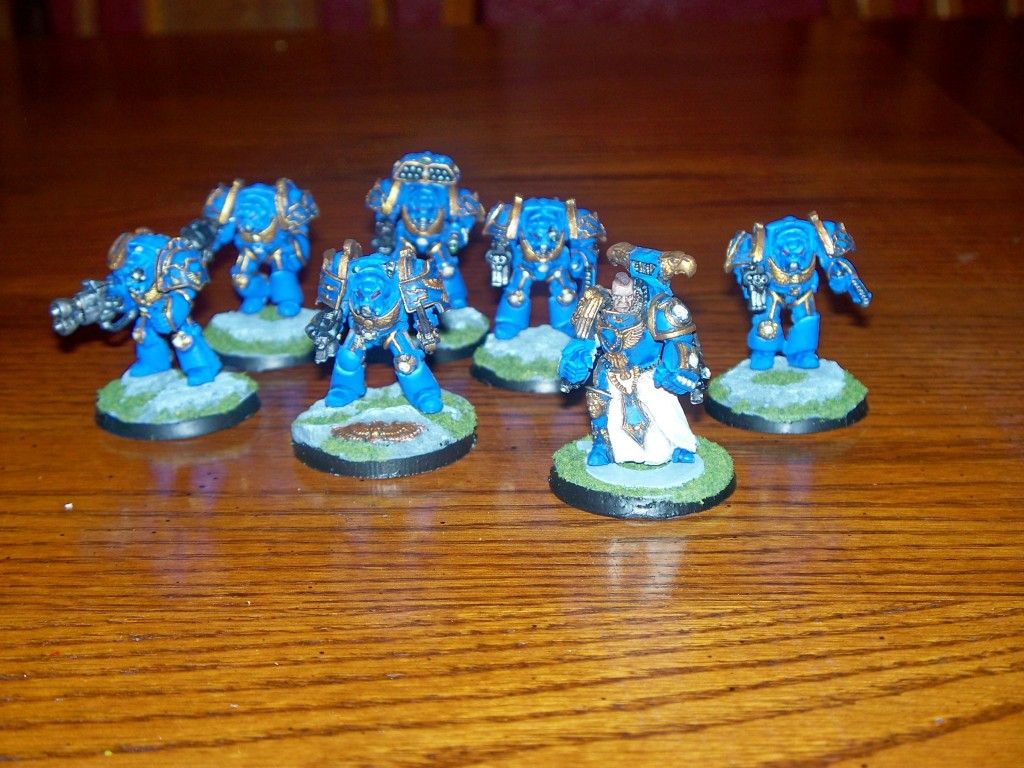 Third was some terrain in preparation for an eventual city fight. Not sure why I've been on such an Urban/Industrial kick other than it's because I've got some great kits and want to use them. In this case I also had some old 2nd Ed plastics I didn't have the heart to throw away but didn't want to repaint into Ultras. I love the Pegasus Hobbies buildings but the fact that they don't make roofs for them drives me nuts. Not super pleased at how this one turned out. I may go back and rework it later but it works for now.