Two more converted Honor Guard:
Three IG snipers: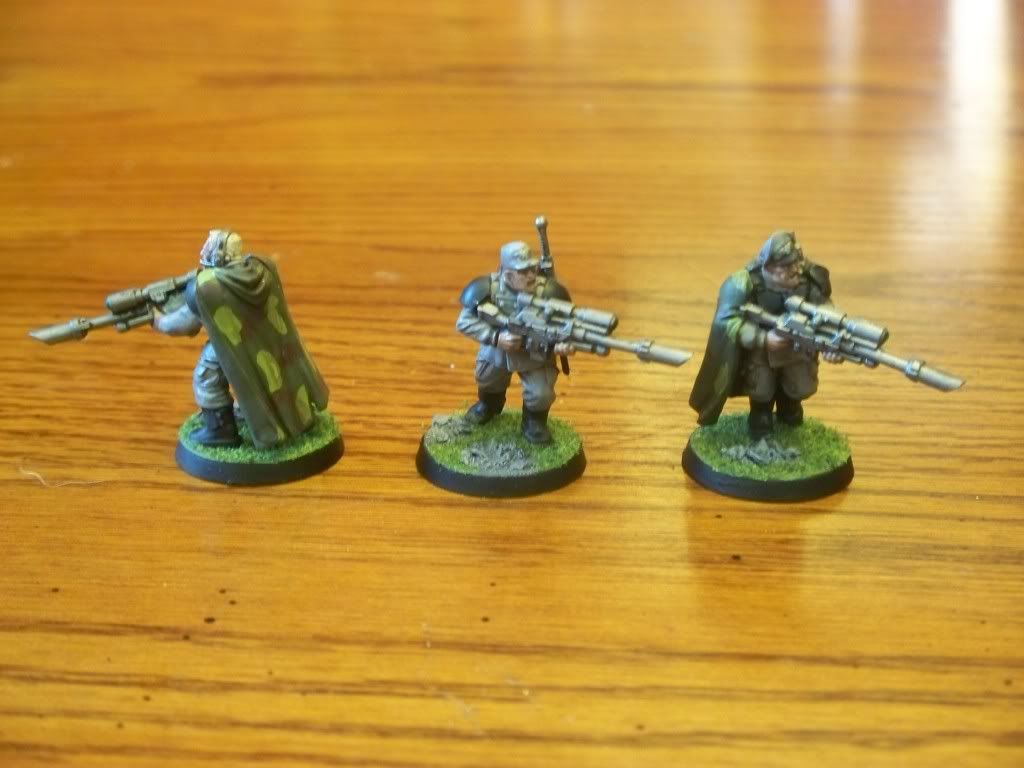 Three IG flamers: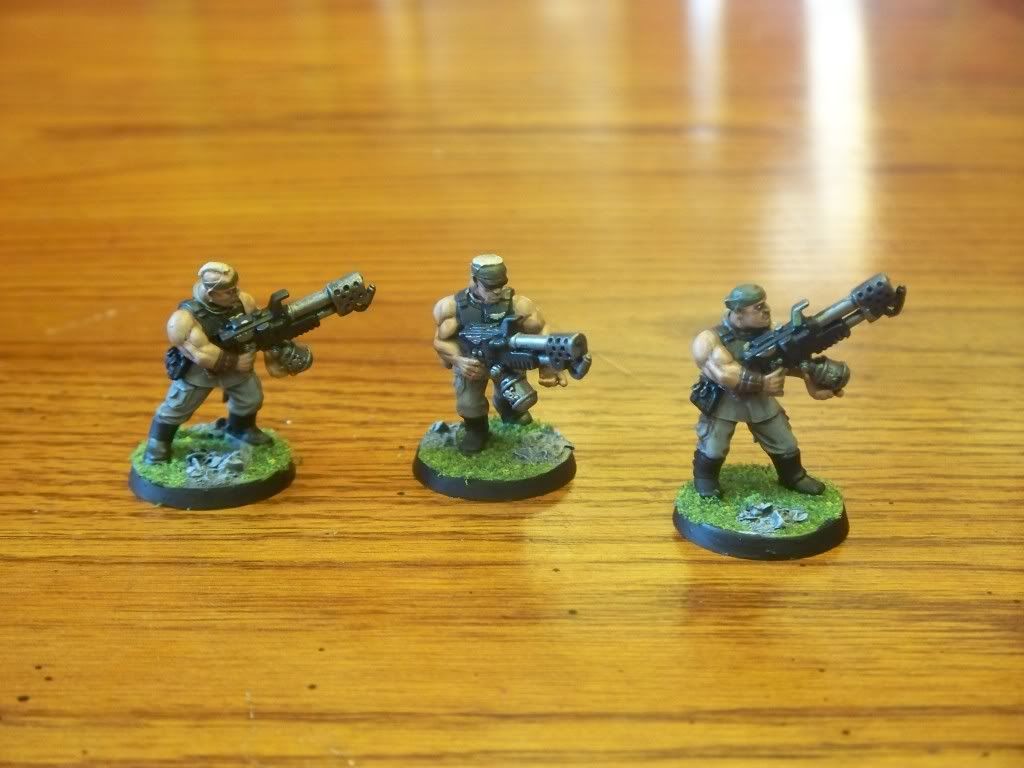 Two Sabre Defense platforms:
Which I can now use because I just got a copy of IA 4 (sweet!).
And lastly a small generator (not depicted).
Total for January:
21 figures
1 vehicle
6 small terrain pieces
4 medium terrain pieces
Next month, kicks off the Age of Heresy for my Ultras.