This week I knocked out some Sternguard. I had previously converted some of my own but I recently purchased the boxed set from a friend on a whim and used some spare bits to expand it out to six rather than the five that come with the set: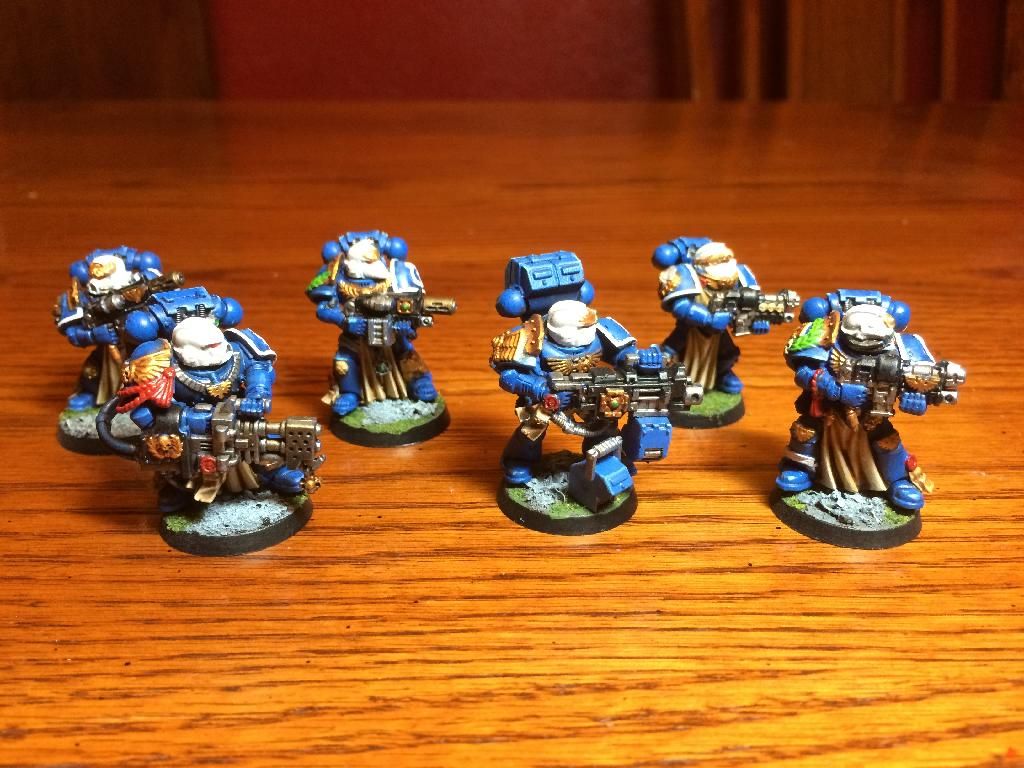 I also worked on my low-budget 30K heavy weapons squad. Rather than dump a ton of money to Forge World (it's not that I don't love you guys but shipping is murder) I used my 2nd Edition figures to good use; they are already archaic and similarly dissimilar to the later heavy weapon troops. Plus the armor type with all the decorations is vague enough that it resembles some of the art in the Visions of Heresy books. Good enough for me. I have a couple already painted so this brings me up to a squad of six.
Lastly, I have an old Captain figure that I have repainted three or four times now, and a classic thud gun that can be used in either my 30K army or Imperial Guard (or Astra Militia or whatever they are called now):
Up next is more 30K heavy weapons and some repurposed scouts.
Also, big news that I cannot reveal for now but more in the next month or so if all goes as planned.