This is the last of my declared pledge for the 2014 Freebootaz Toys for Tots, but thanks to the generosity of a Chad Wells I have three Killa Koptas to toss into the mix. I may put them on the back burner and work on some things for myself for a coupld projects just to recharge my batteries a little.
I'm calling this a trukk although it could easily pass as a battle wagon in size. People talk about the "good old days" with ork rules when they were much "more random" and "wackier". In general, I don't miss those days due to "more random" and "wackier" frequently translating to "insanely unbalanced" and "not fun to play against". There was one rule, the ork warwagon rule, that said you could put as many orks as you could fit on a transport model but if they fell off they died instantly. That one fit the criteria of fun, wacky, and balanced (it didn't hurt that you could bump the table from time to time).
The model itself is a standard Bigfoot monster truck kit that I picked up at a local Michael's (a chain craft store in the U.S. for my suprising amount of non-U.S. visitors-much appreciation all of you who stop by my very small corner of the internet) which often offers 40% one item coupons so I did not break the bank during a time of financial hardship for this charity drive. Obviously the cab and chassis are stock with plasticard added for fun, but the bed is scratchbuilt. I will say we get spoiled with GW kits-even the ones that are a bit fiddly are still far easier to put together than this conventional kit.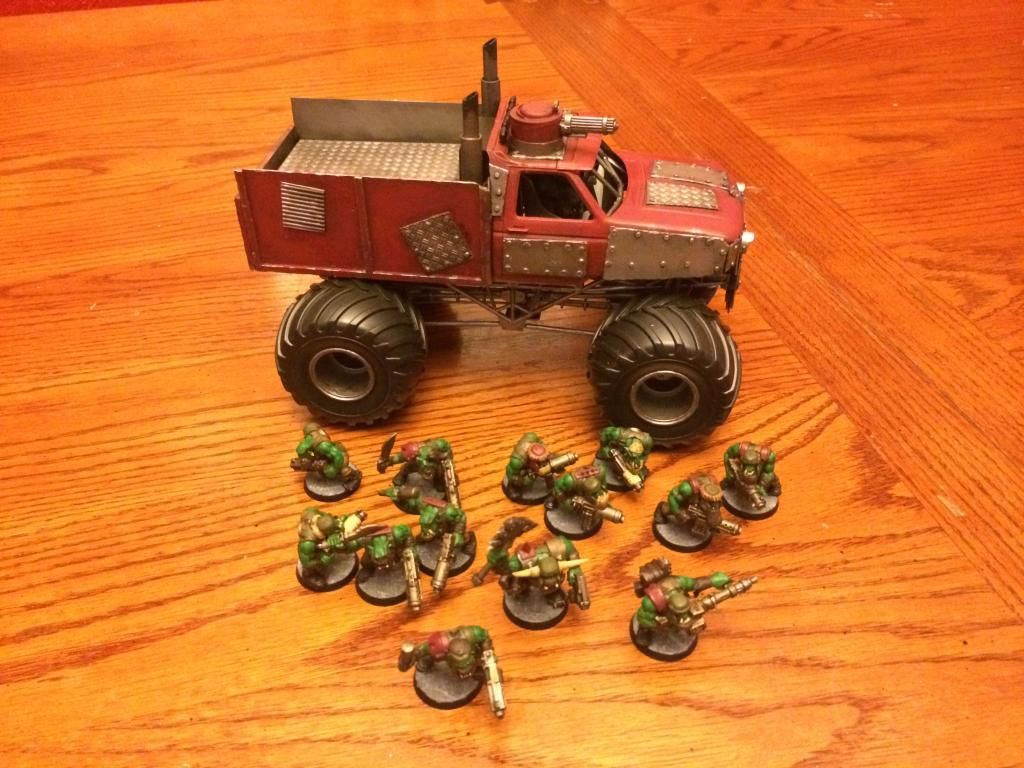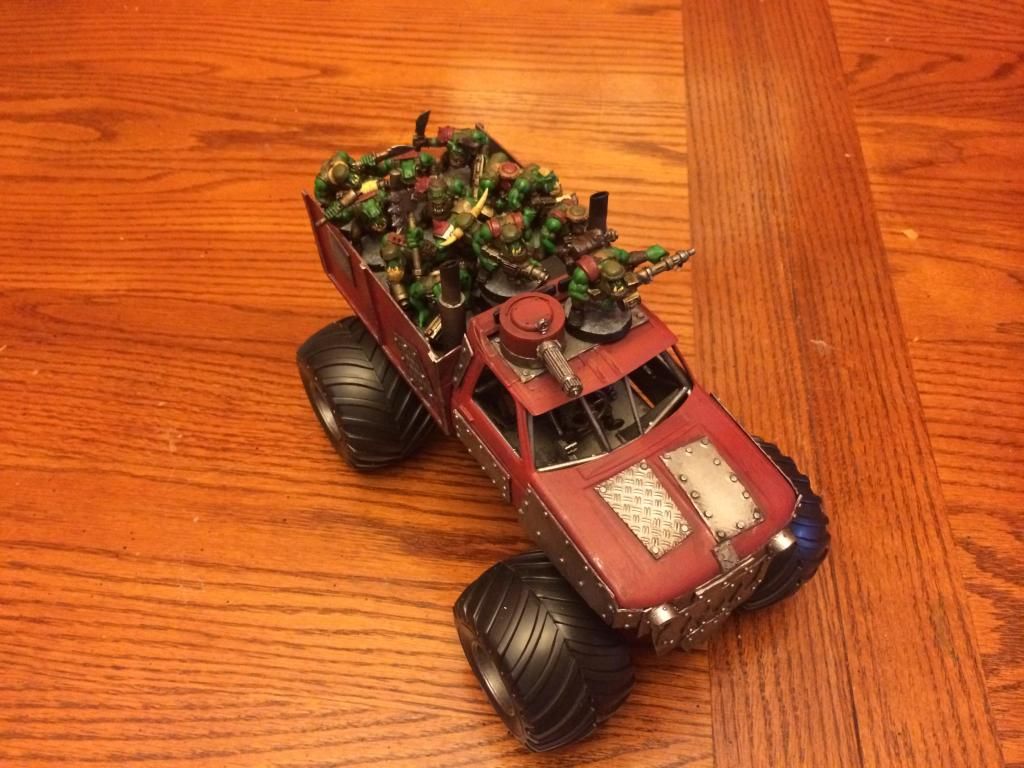 We are in the planning stages for the next step of the Liberation of Lemnos. It should be an airfield seizure type event so that the forces of the Imperium can establish a foothold and mass for a counter attack. Stay tuned.