We start with my son's Space Wolves. His collection is growing nicely, especially considering they are repaints from traded figs.
Next we have the last of the Stormclaw figures which means the boxed sets I purchased in 2015 are now all up to date for all practical intents and purposes. We start with this nice trio of chaps who just want to give you a big hug.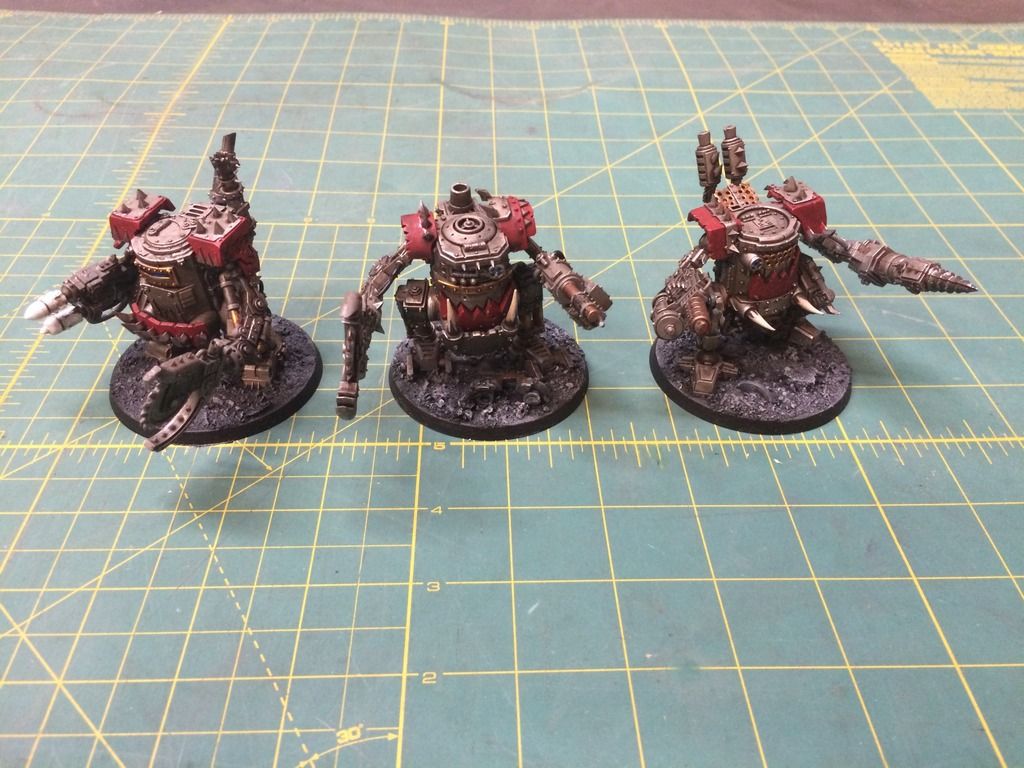 Then there is Mister Storm Claw himself, whatever his name is. Truth is I really don't play Orks, I just like painting and converting them.
Five of his closest Nobs.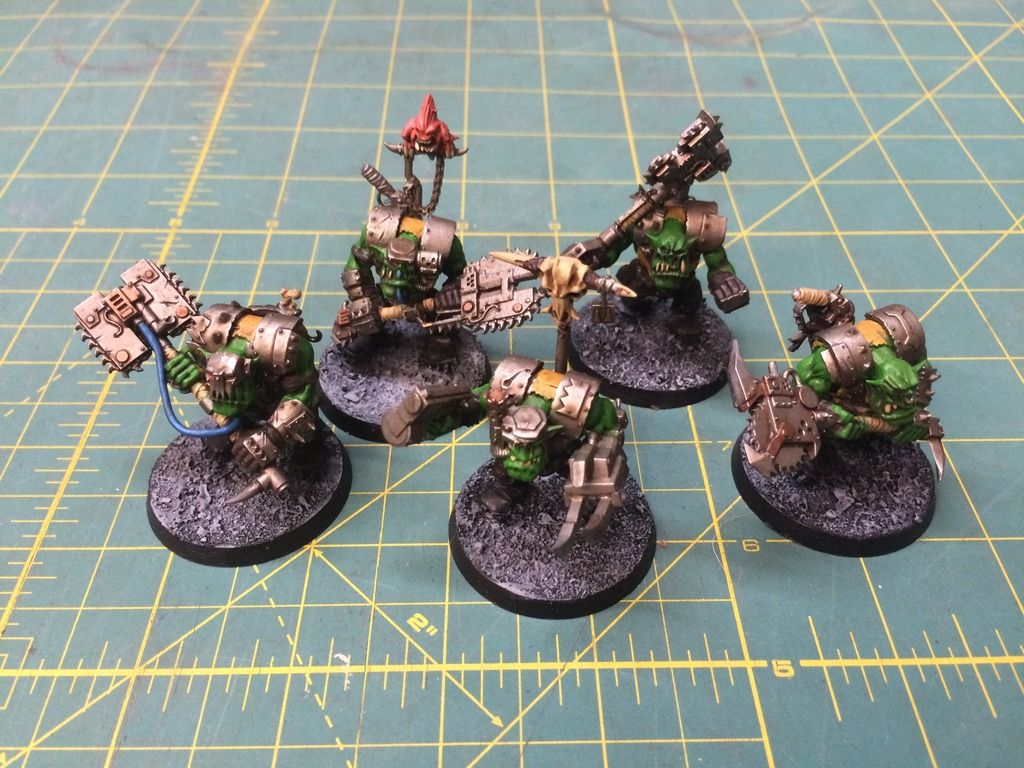 Some much-needed Boyz. I really only have about 35 or so; nowhere near enough for a true Ork army.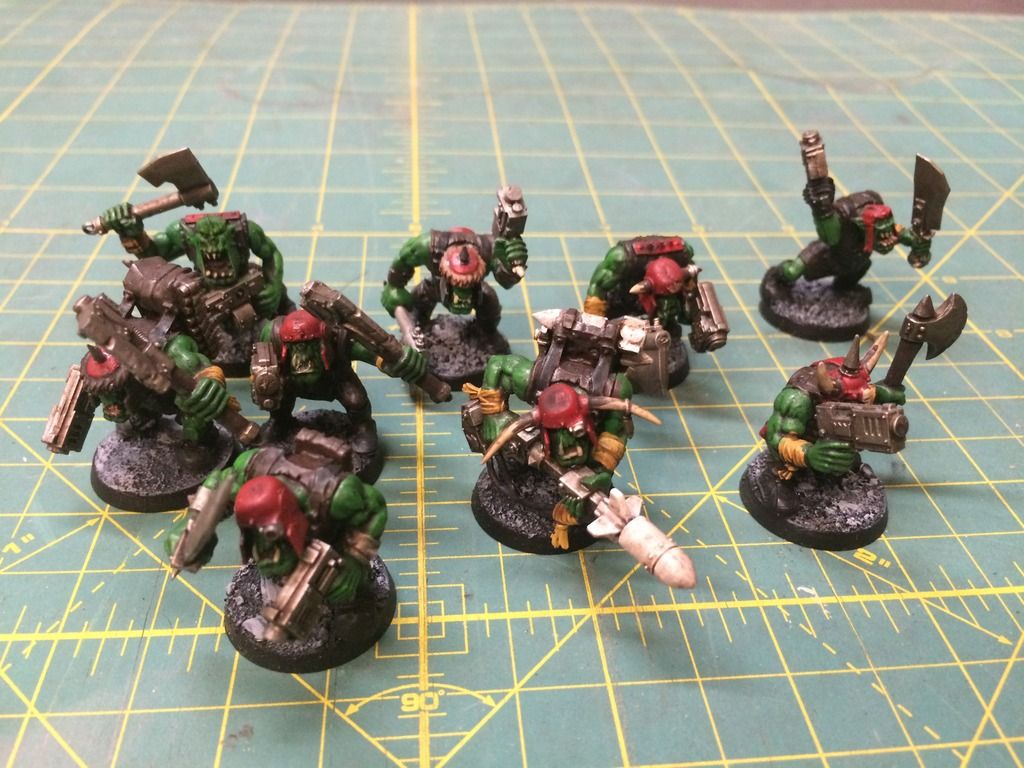 A Runtherd and his charge.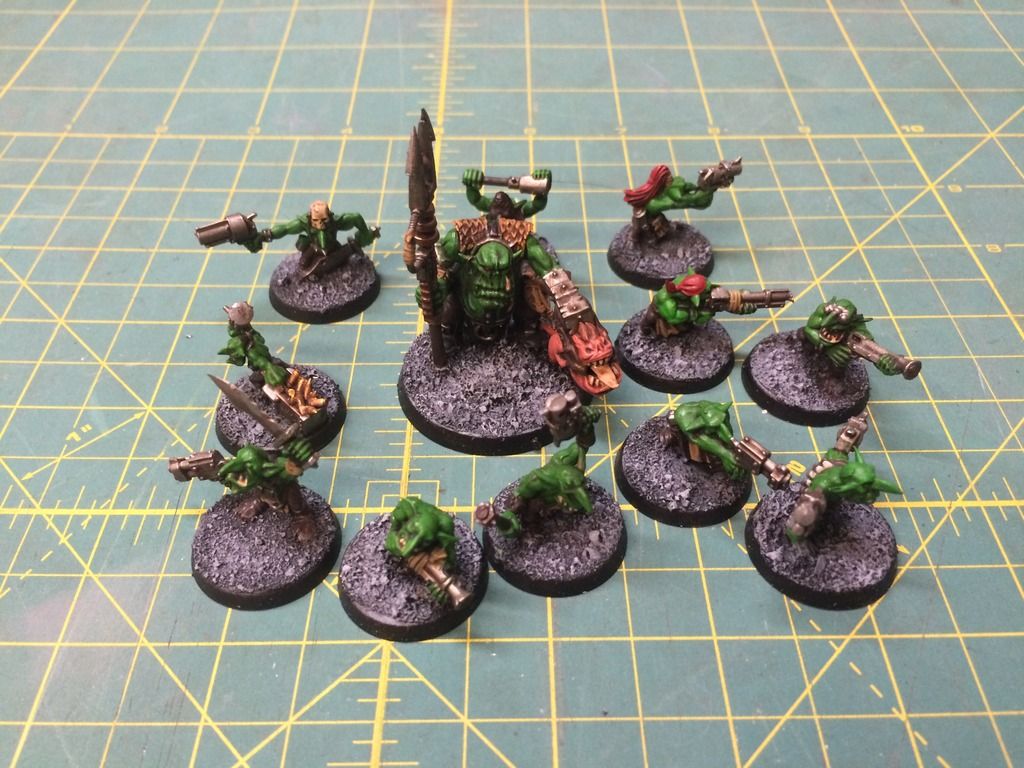 And lastly this bartender and his hab-wife. I plan on using them as part of my innocent bystanders collection.