Well them ork boys done sticked it to those local milita folk good and made off with one of the tractors. 'Bout 500 points of Orks handed to 500 point of local militia (Imperial Guard).
Here's what happened:
Freen's Farm by the south bridge before the ruckus: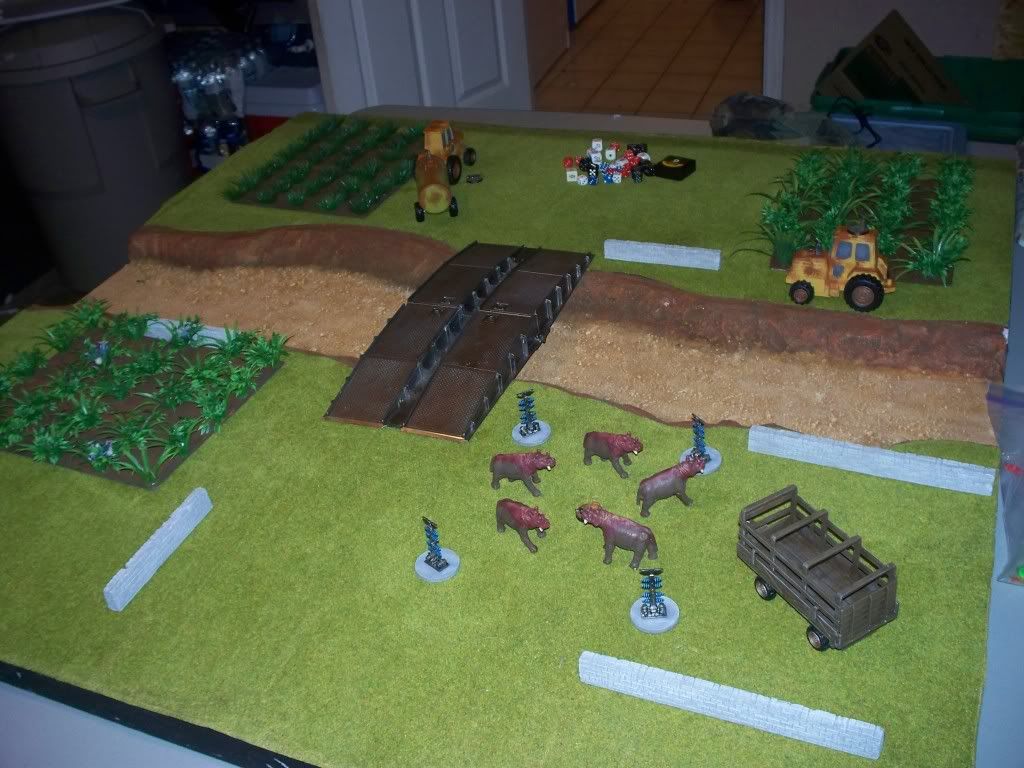 Therein's the Orks: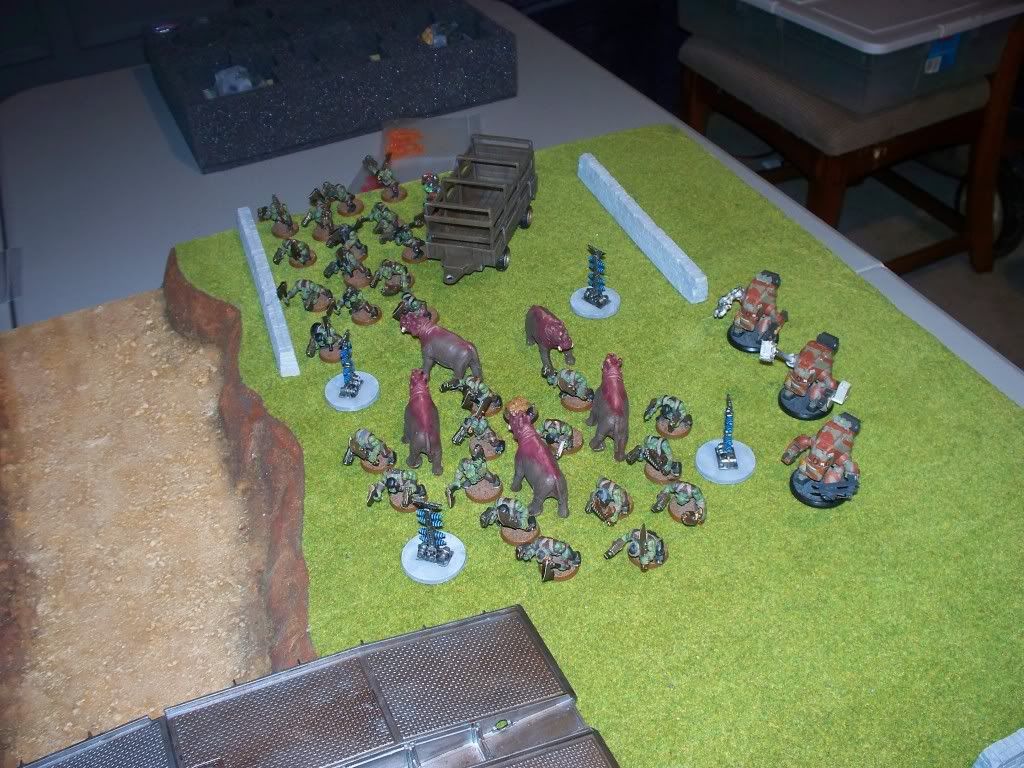 And the Colonel's boys: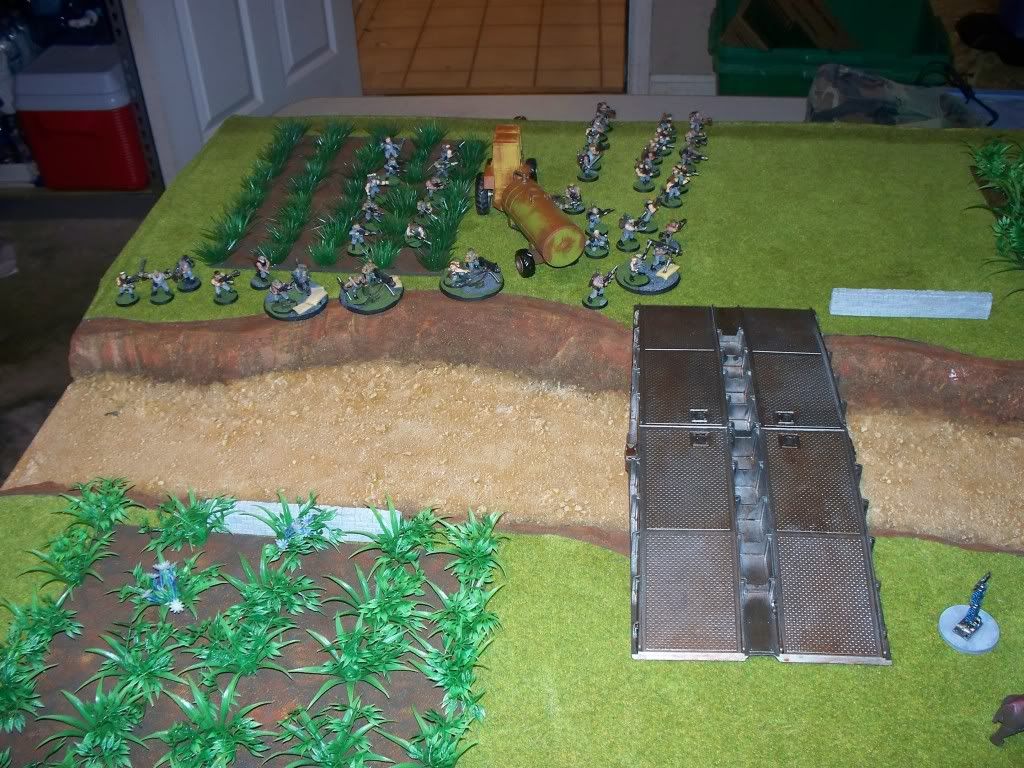 Them orks charged across the bridge but the Heavy Bolters opened up on them and scared that bunch clean back to the badlands.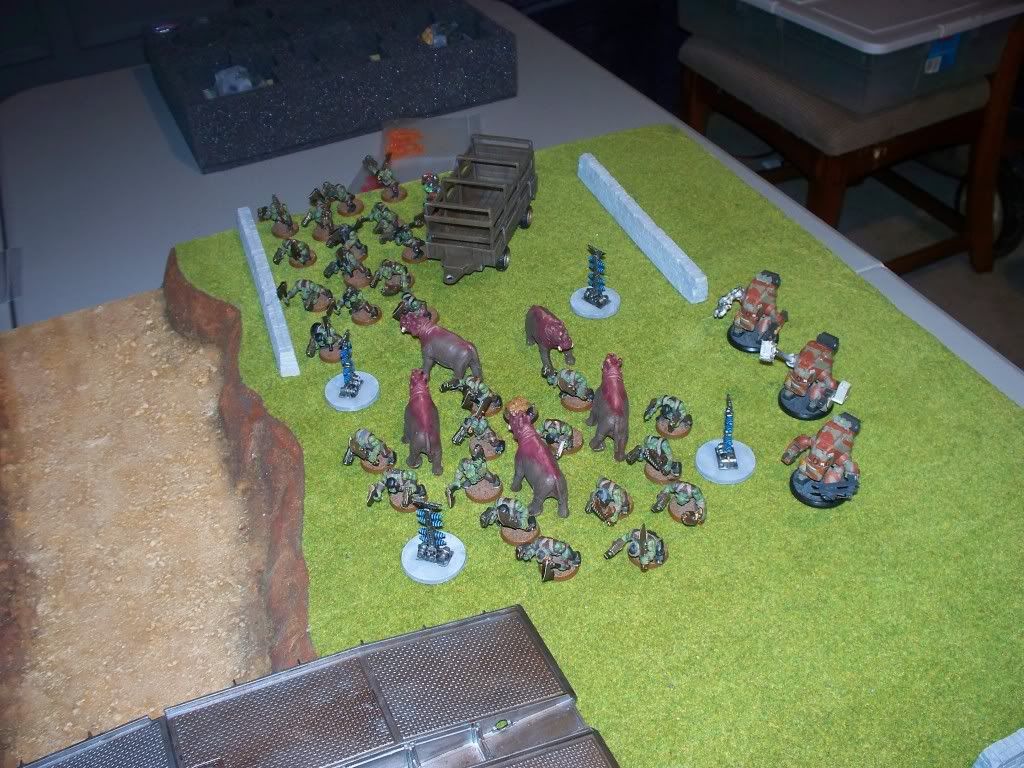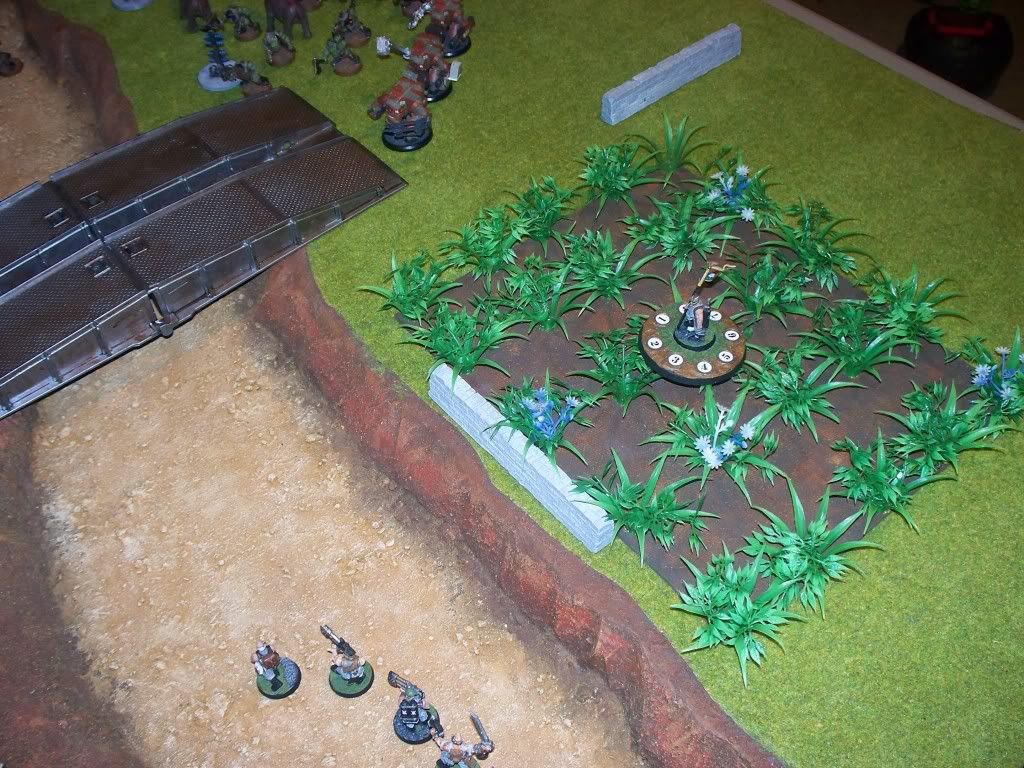 The colonel and his squad took the low ground. Someone should have reminded them that's the opposite of what you are supposed to do.
The orks then crossed the river and sent their Killa Kans across the bridge. The colonel tried to stop them with a heavy flamer but no luck. Meanwhile the veterens and the platoon command squad crossed over to try to meet the ork by the other tractors. Mayhem ensued. The command platoon broke but the vets stayed on, delaying the orks to the last man. Pity they had two melta guns on them; would have come in real handy back on the other side.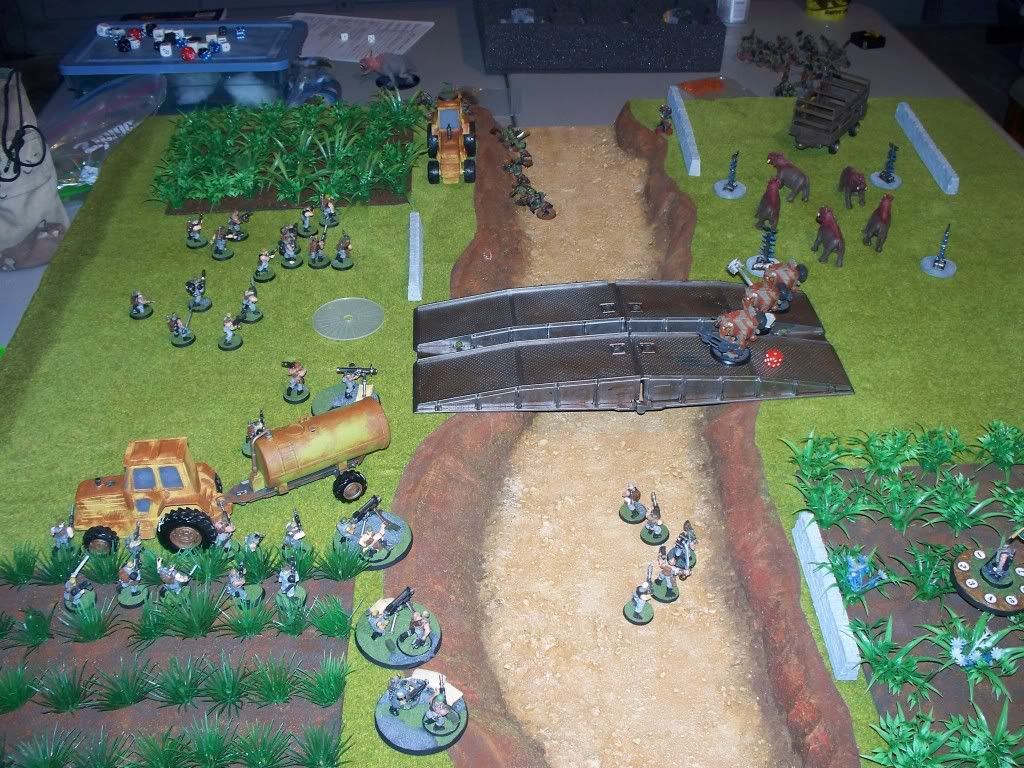 The heavy bolters tried to stop the orks but just couldn't penetrate (or match) their armor, and they were next to go. Sadly the platoon commander gave the melta gun to Cletus the slack jawed yokel and he failed three times to hit the Killa Kans. On the bright side, he won't be much of a problem any more.
The orks took out the platoon guarding one tractors, and survivors of the other group consolodated on the other one.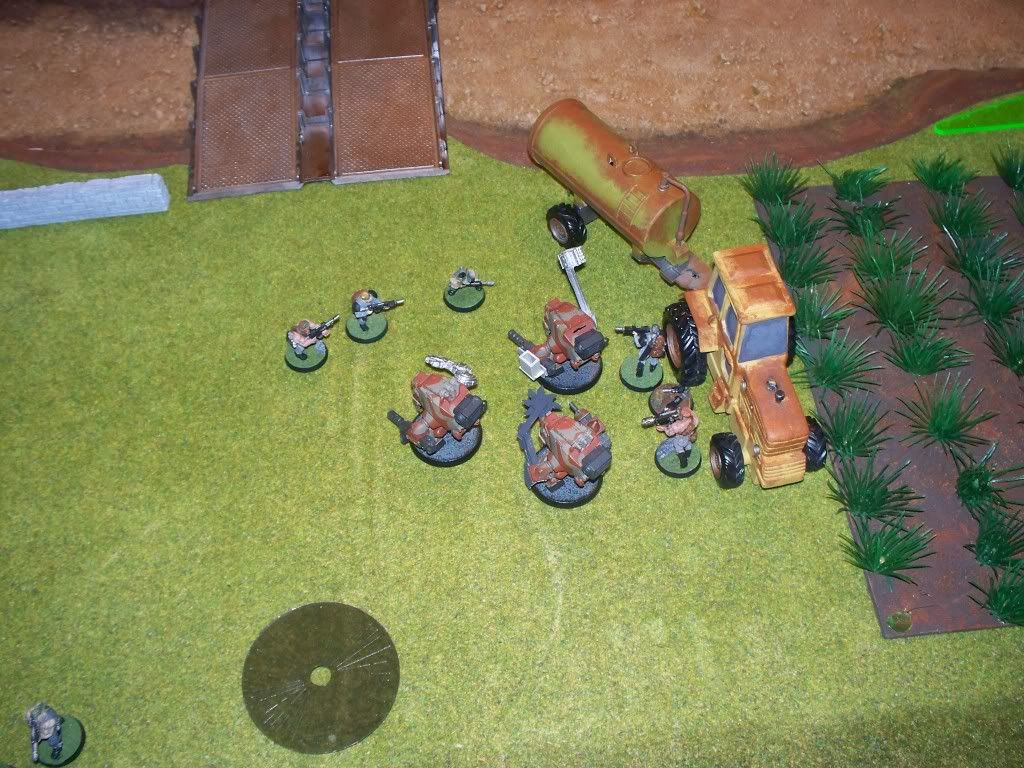 Looks like there are going to be some open slots at next month's dance. I reckon the platoon commanders shoulda taken a couple melta bombs and melta guns rather than give the middle platoon the rocket launcher. The vets should have swapped places with the other platoon and given those killa cans the whatfor with their meltaguns (they probably would have hit 'em). Them Killa Kans were some tough ombres and next time we'll need to bring some real firepower to take them out. Maybe missile launchers instead of heavy bolters. Meanwhile, I recken the battle for Freen's Farm ain't over by a long shot.
Meantime, ya'll come back now, ya hear?