[Originally posted February 11, 2010]
These figures have been primed and ready for at least four months, possibly as long as six. Anyway, here are twelve new figs:
For my "Innocent Bystander" collection, these are from Reaper's Chronoscape line: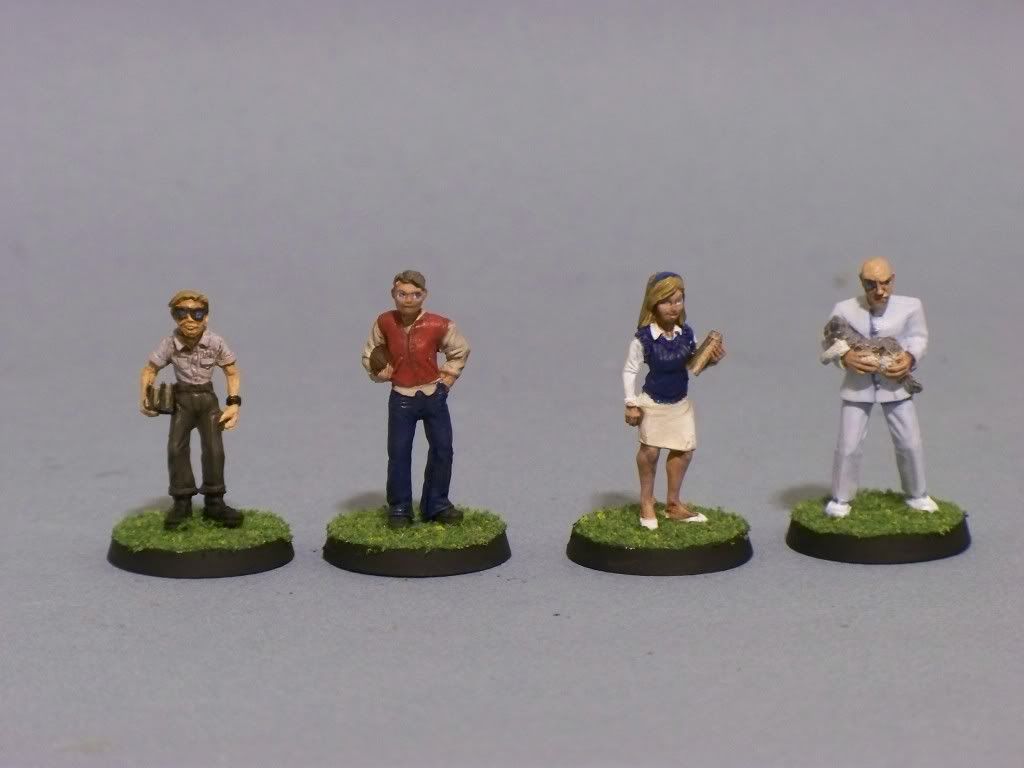 Also from the Reaper Chronoscape line, for horror games I bought the zombie on the left. The guy on the right I got as an impuse buy. Not sure what I am going to use him for.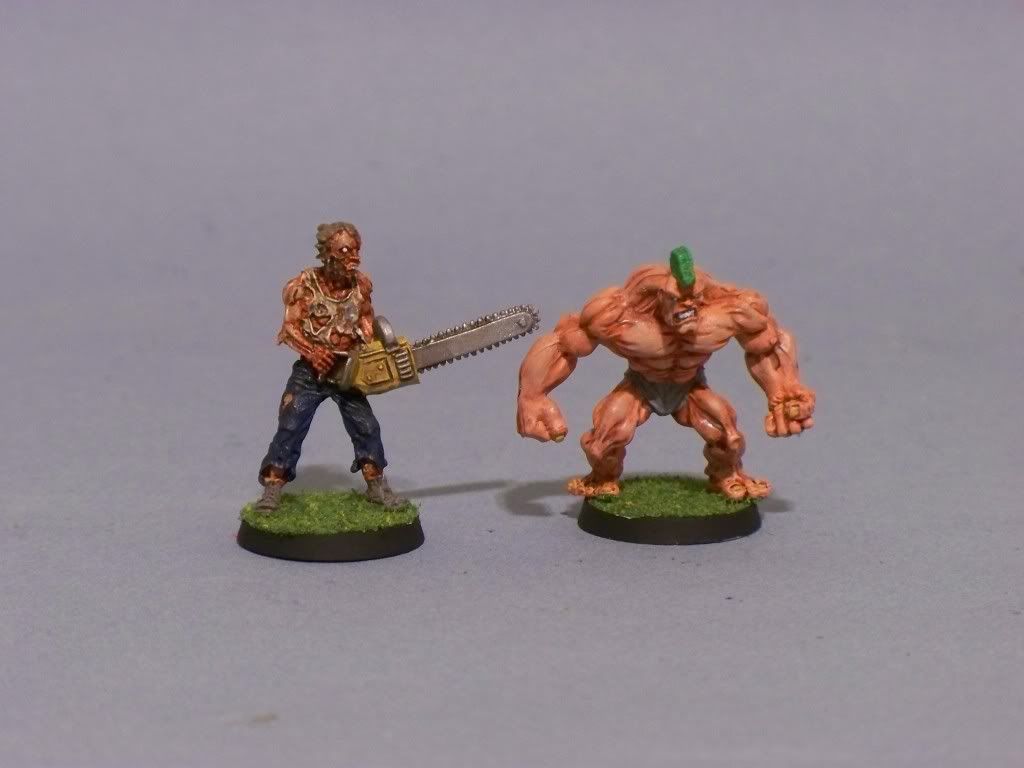 These are Rotten Belles from Wyrd Miniatures (now for Malifaux). I bought them to be villanesses for Dark Heresy which morphed into Rogue Trader. Not sure what to use them for but I played Malifaux and can't stand it. Best described by Russ on D6G as "I was playing a miniatures game when a card game broke out." They love it for what it's worth. Just not my cup of tea.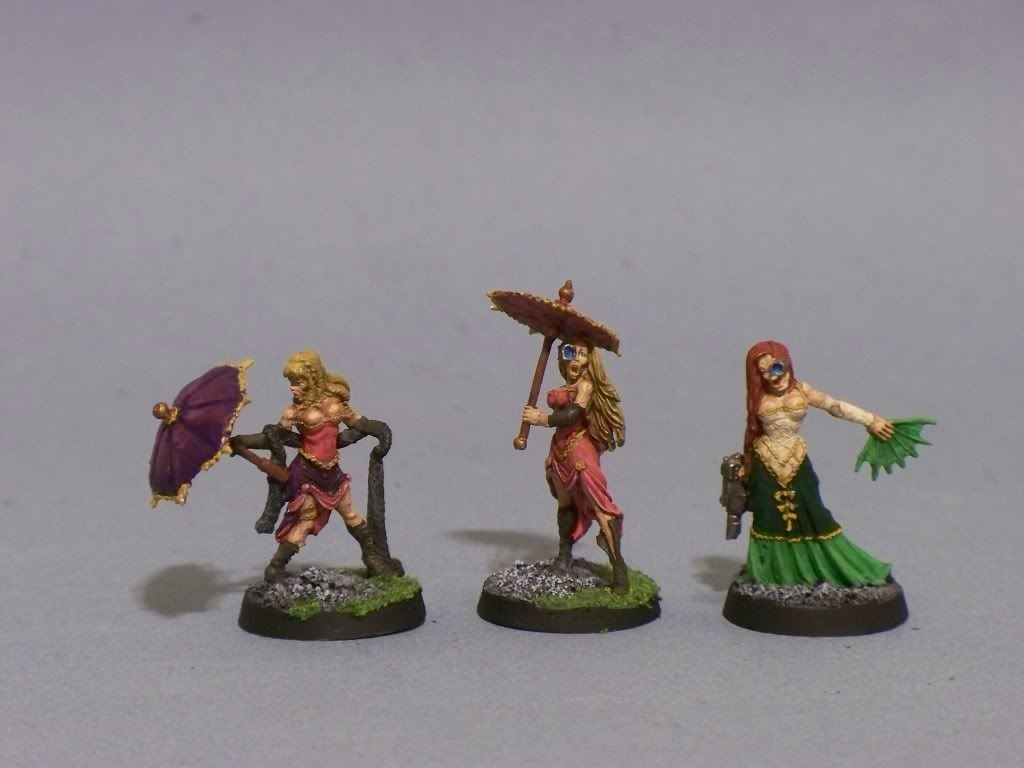 Also from Reaper but Warlord and Chronoscape are these guys. The one on the left was originally going to be our Navitagor but our player did not like him so not sure what to do with him either. I'm seeing a pattern here. On the right, is a big damn hero. Couldn't resist the figure and I like him better than other takes on him.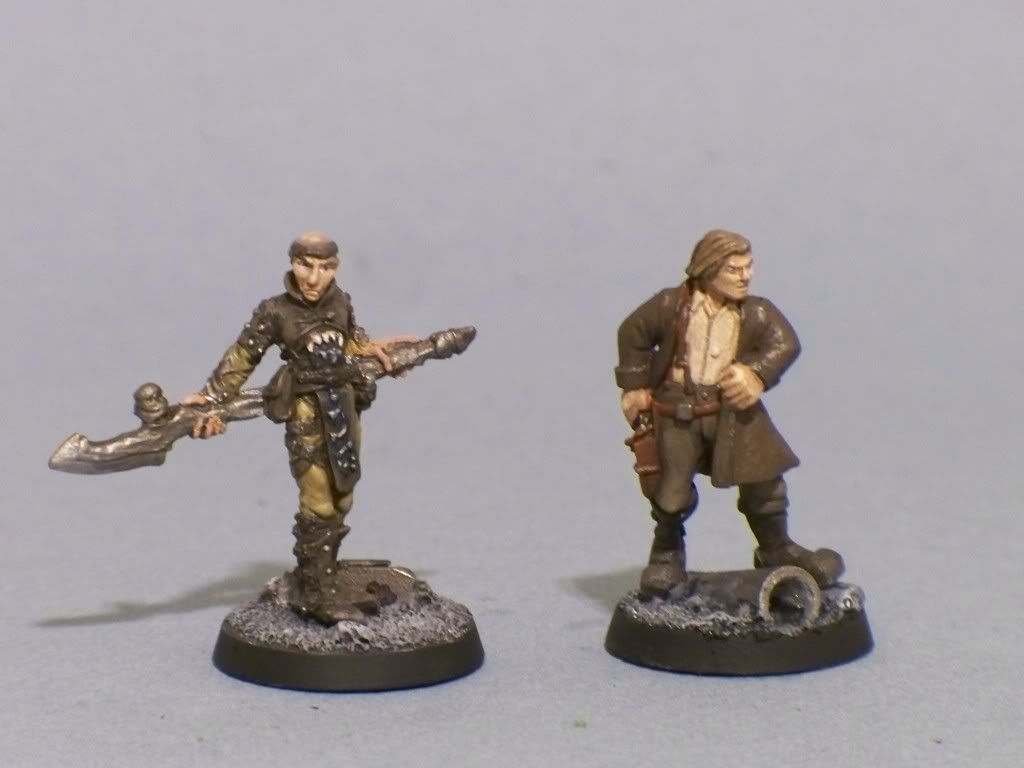 And lastly is an assassin for 40k. I know what I'm using him for.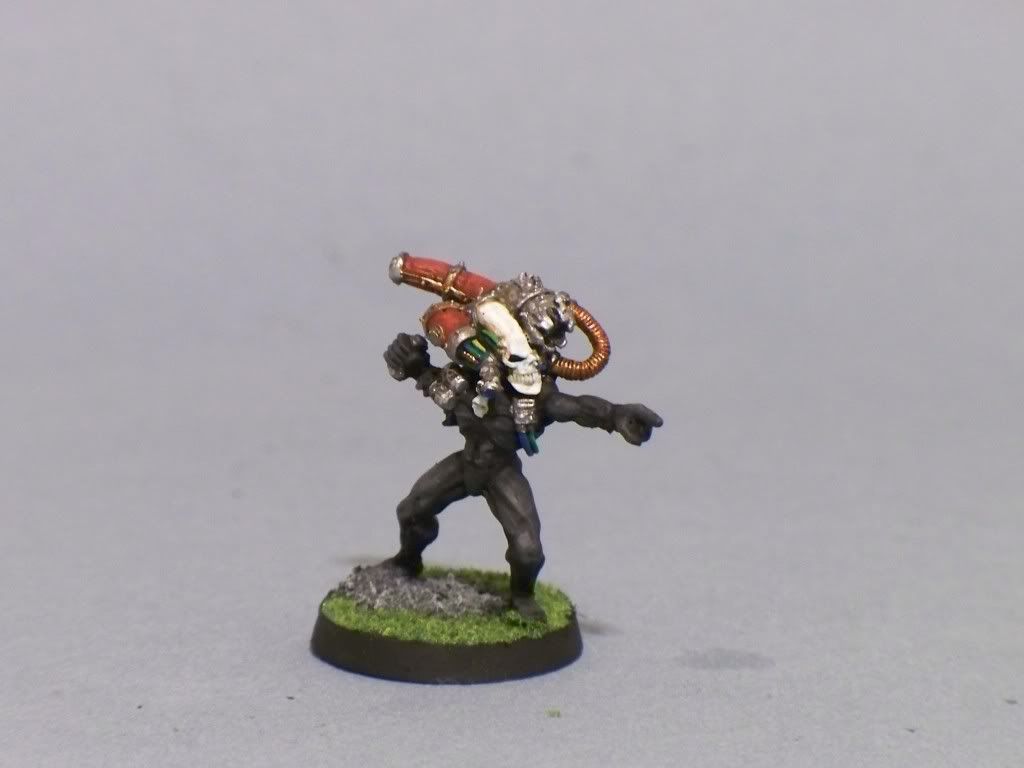 Not that they are off my conscience, I'll go back to working on Project D.