[Originally Post Nov 23 2009]
This was my entry for Raef Granger of the D6G. He wanted a diorama, three figures, that captured the essence of the show. I had started to do this project, then got discourgages and was going to give up. However, I could not get the damn thing out of my head.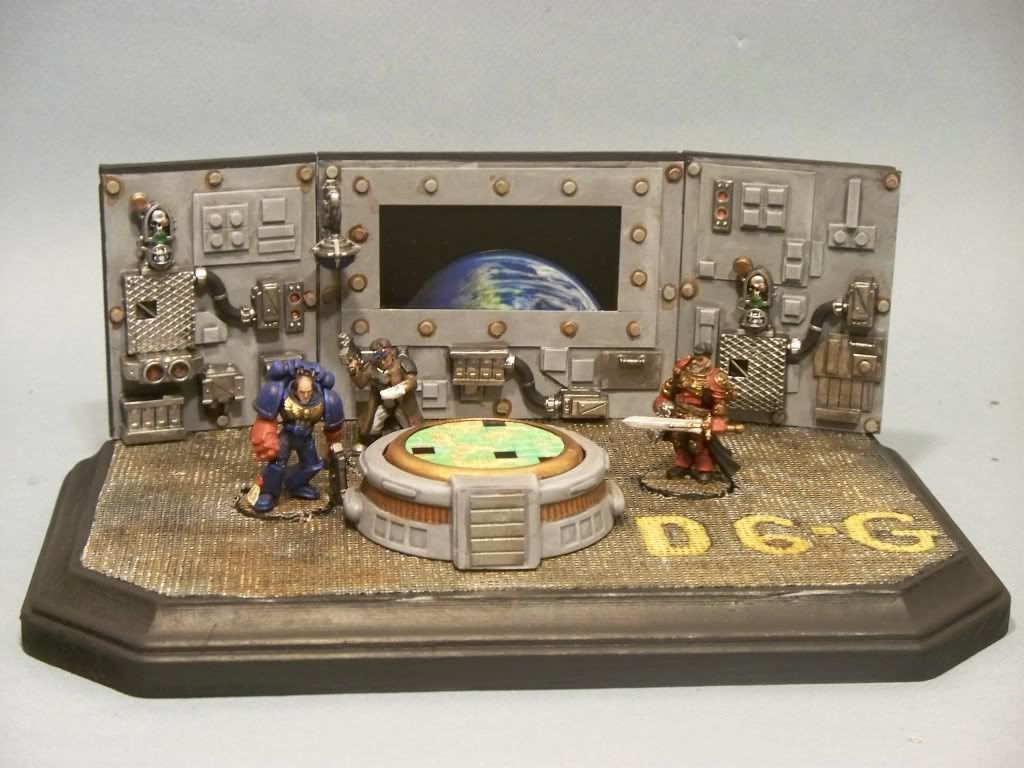 Here is a closeup of the figures: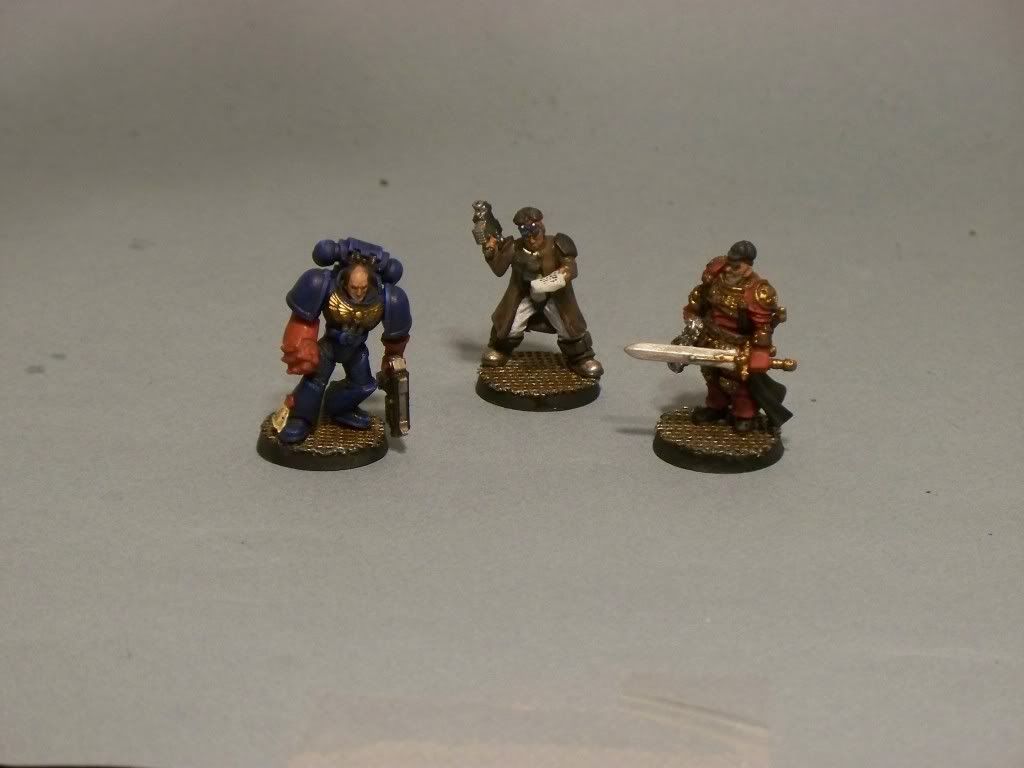 All of the figures are converted in one way or another; plenty of green stuff was harmed while making the diorama. The figures are meant to represent the caricatures on their web site and come closer than I originally thought they would. The figures are removeable so that they can be used in other games like 40k, Rogue Trader, or the Franklin Mint's Gaming Podcasters Commemorative Chess Set (tm). Not a lot of subtlety in the diorama but the display board image is based off of Carcassone tiles; one of the games they talked about playing frequently in the early shows. Overall, it's both a labor of, well, we'll say affection, but also of obsession because I could not get the idea to do one out of my head once Raef mentioned it weeks ago on the podcast.
In the end, it was the winning entry of a whopping two so, it may be a short win but it was a win.