[Originally Posted January 13, 2010]
First is what I was going for roughly, the M577 command variant of the M113 APC:
Here is what my model looks like with the top on (it will remain removable for reasons obvious below):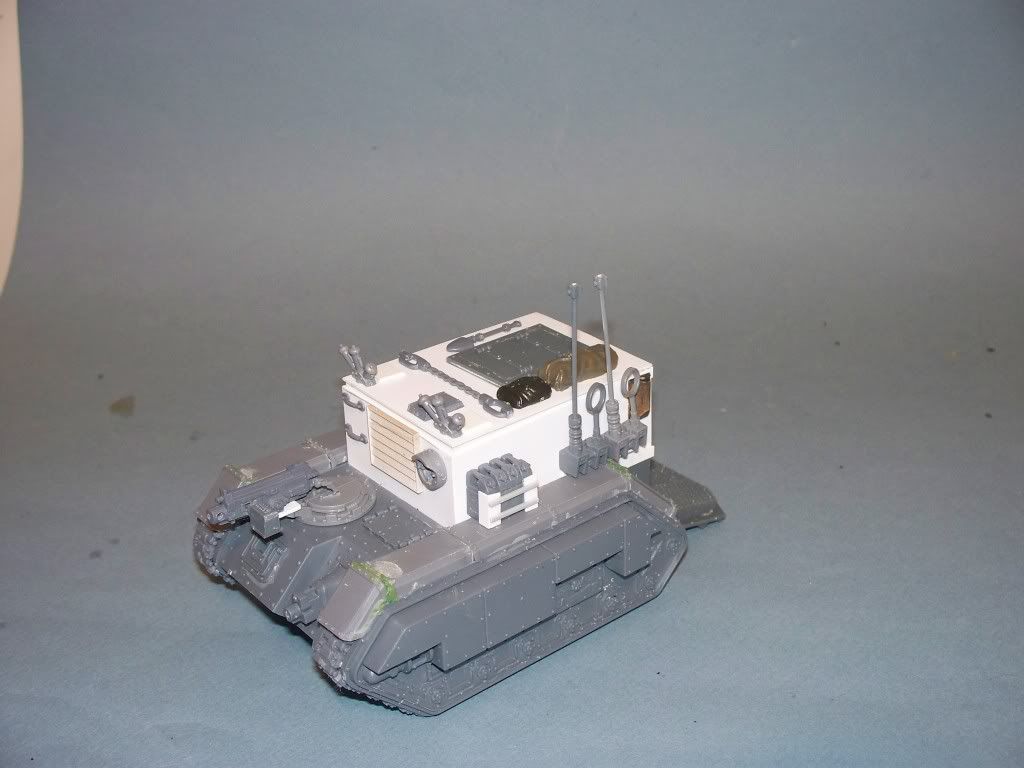 Here you see the crew, the table that they will be sitting at, and a lasgun rack that will go on the other side to break up the flat space. In the front is a mount for a screen which will have a map on it. On the desk will be smaller sections of maps and notepads. This is all based off of my limited experience with what the insides of these sort of vehicles look like.
Here is the Demolisher. The weapons are standing up because they are on a metal rolling rack and the magnets are so powerful that it was easier than laying them down.