Here is an edit of some WIP posts of my Dominatrix. In retrospect this was an extremely ambitious project for the amount of skill I had with scupting even that few months ago. Not saying I can even do recognizable human heads, but the Parasite of Montrex and the Doom of Malan'tai projects benefitted from this experience.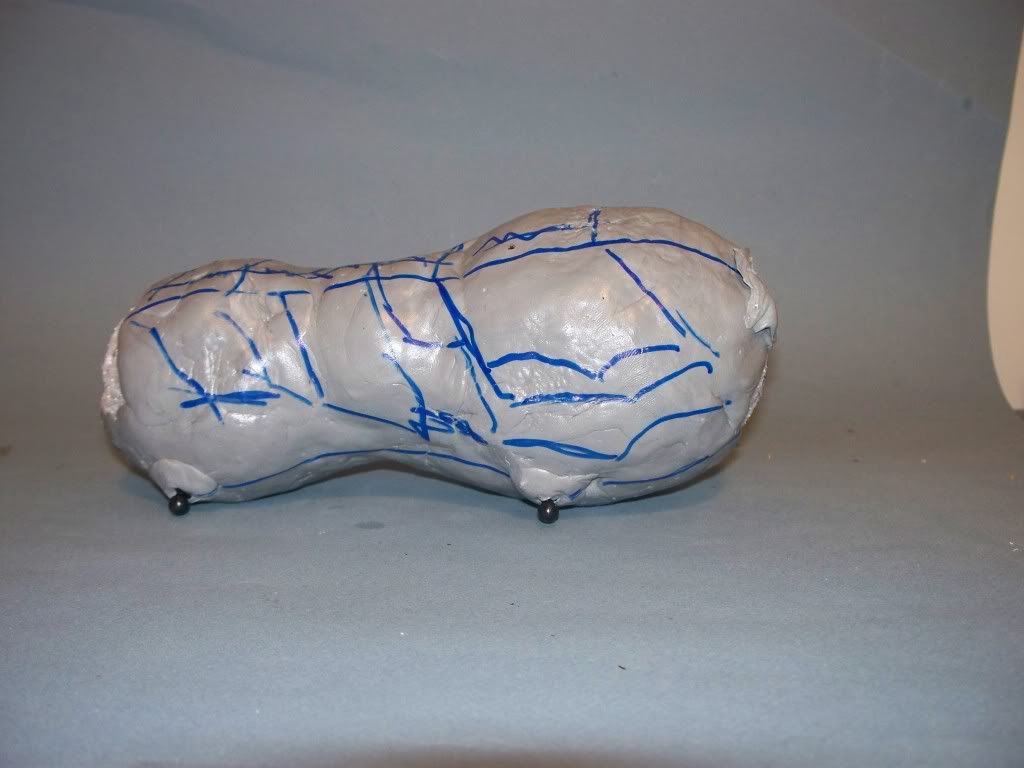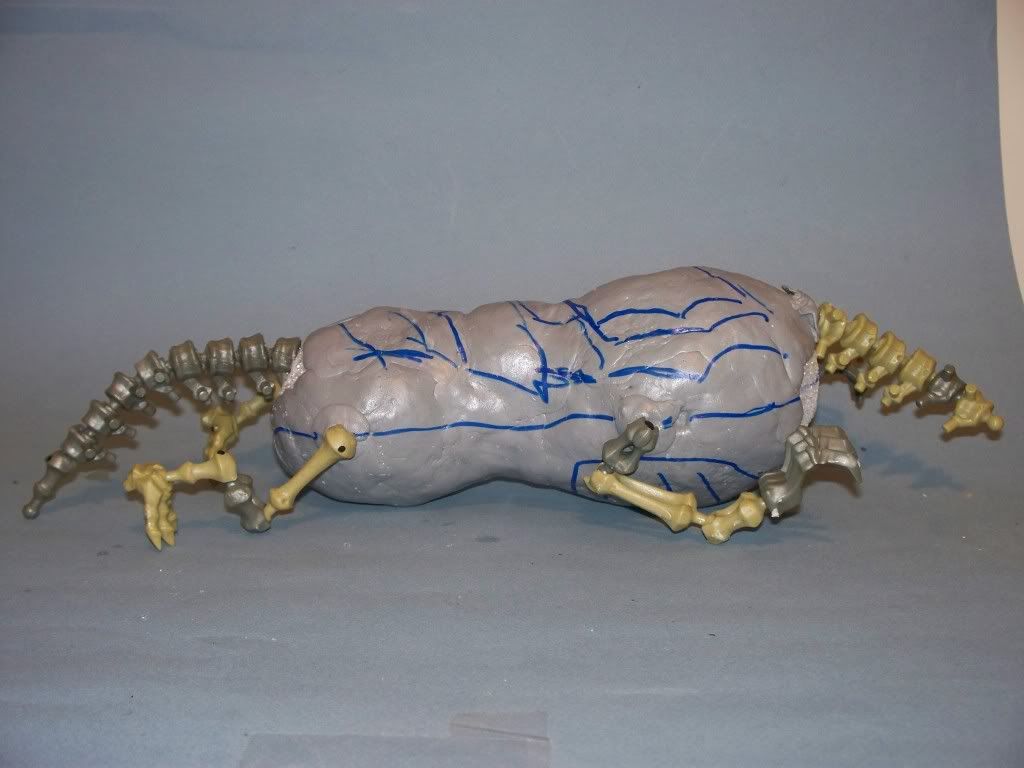 Here you can see the head and where the forward arms are going (marked with an f); I extended the skull to make it bigger:
Here is the tail; I have done some work to smooth out the downward flow of the tail.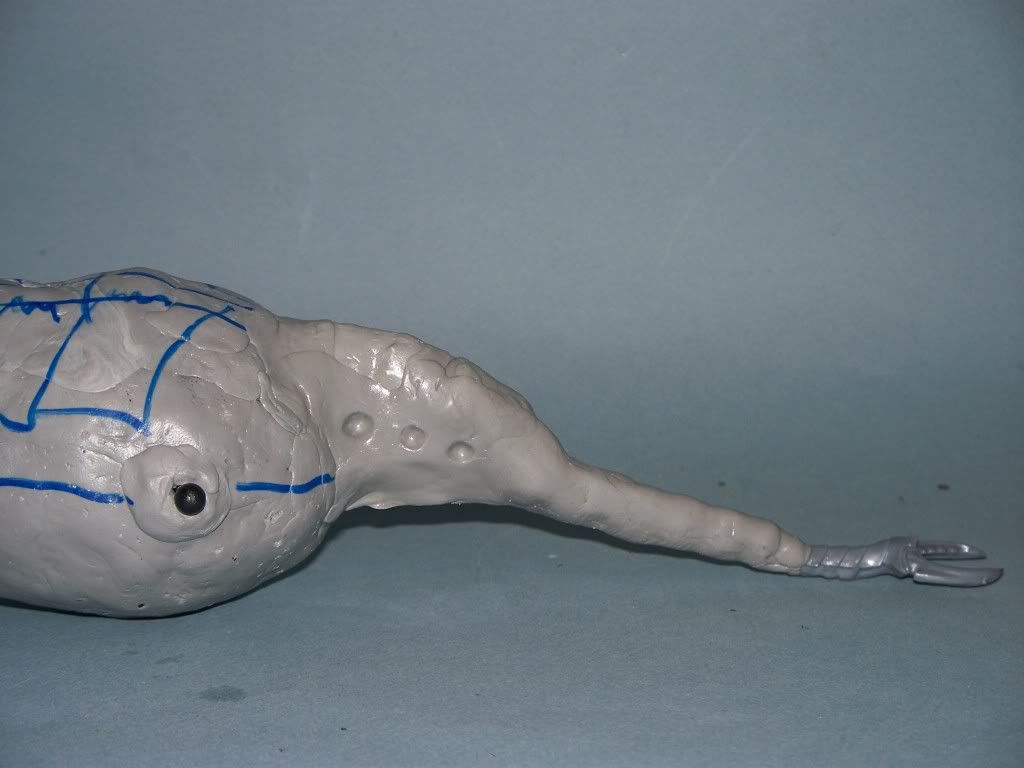 If she's a-goin' this way, I'm a-goin' thatta way!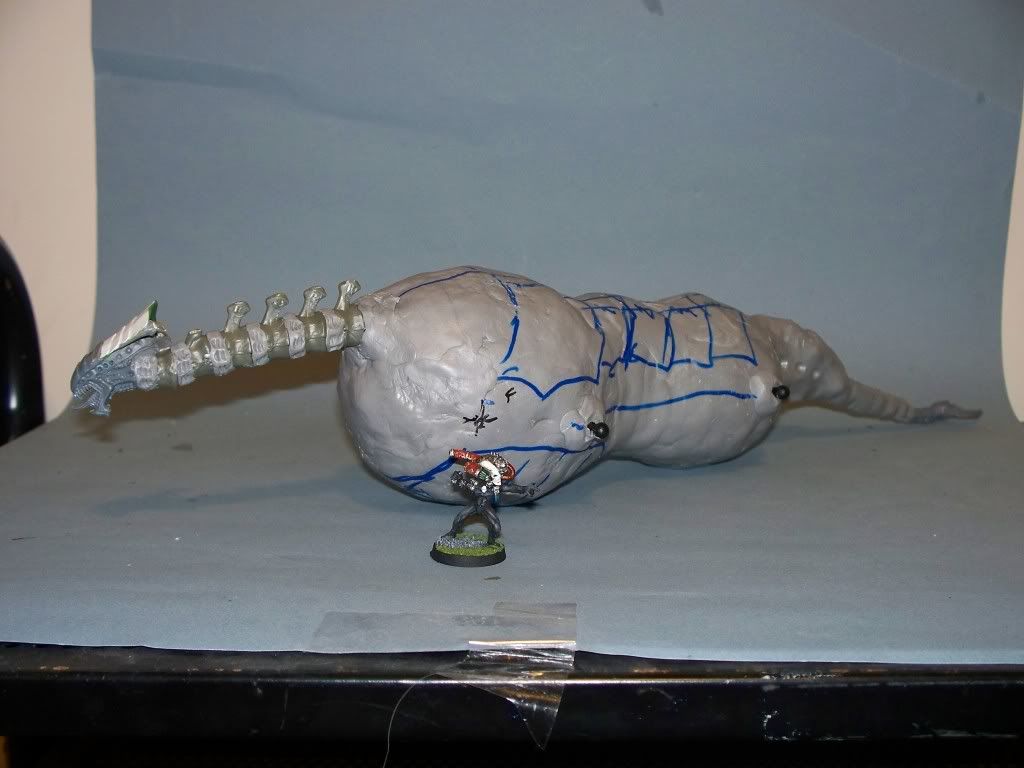 Here I fleshed (literally) out the legs some more and started adding armor. For some reason the armor intimidated me so I delayed starting it. I'm satisfied with how it turned out and I can always go back and fine tune it. I will need to trim some off to get a sharper effect and maybe add a little here and there to smooth them out but I'm glad I got off my keister and started on it.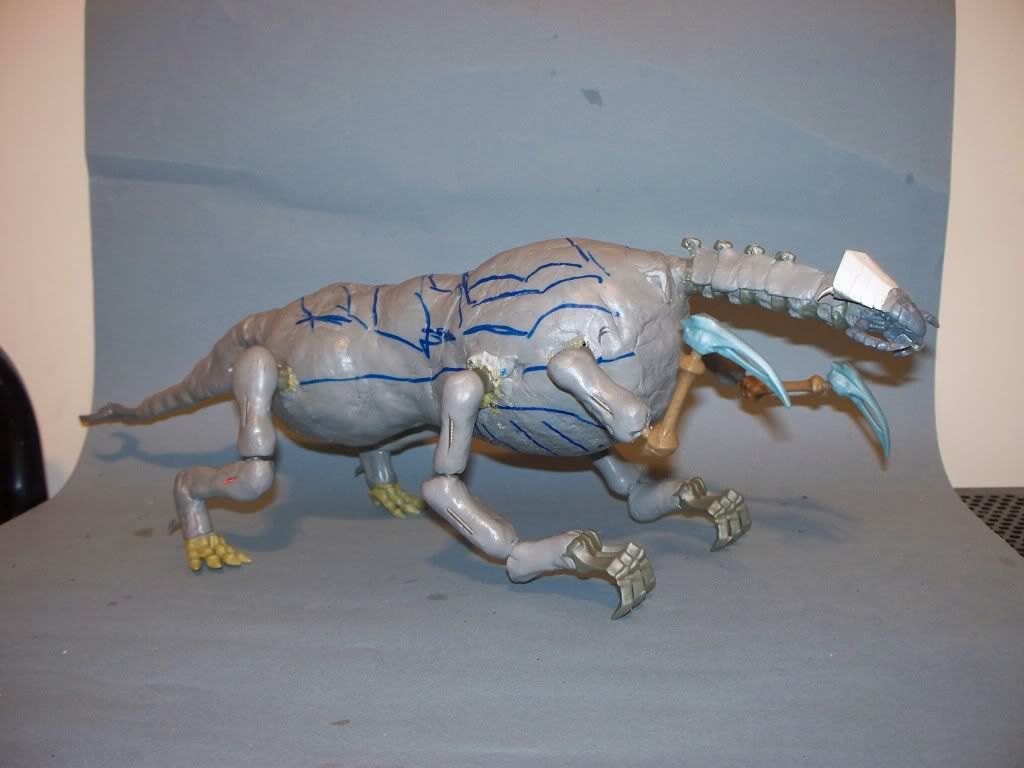 I've come to calling her "Kitty" (because she's about as big as one) but her official title will be "Mistress of Lament", Dominatrix of Splinter Fleet Kronos: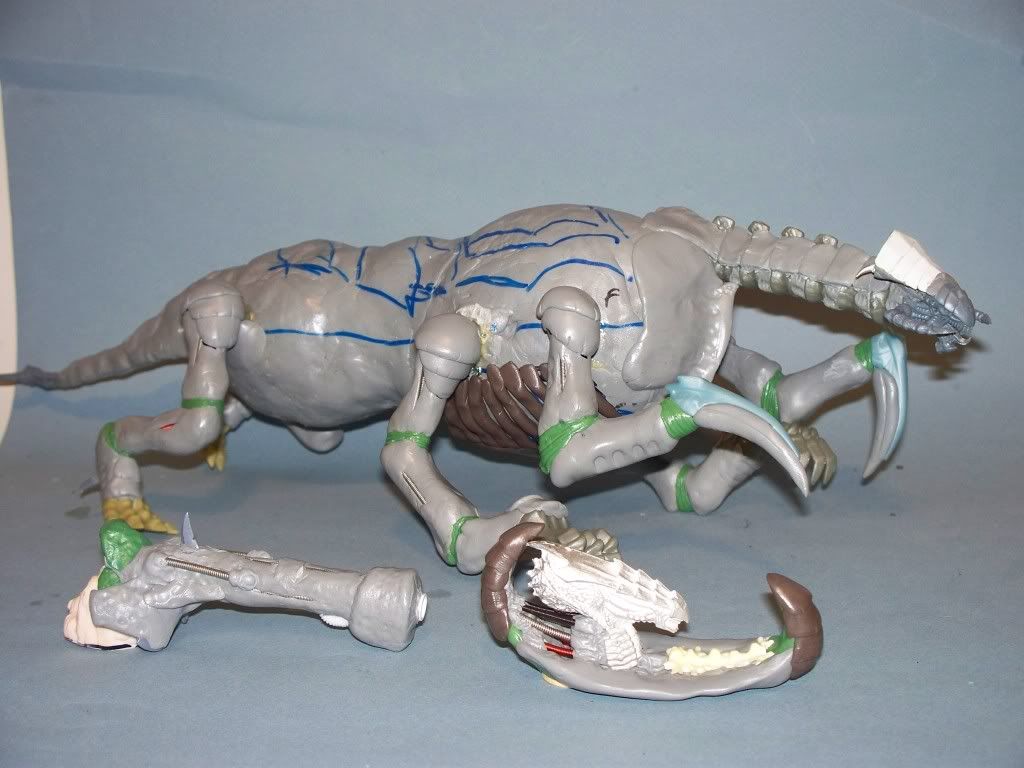 Mother of Lament, or was it Mistress of Lament; mistress sounds more Dominatrixy-but I digress-is almost done. Here are some progress shots: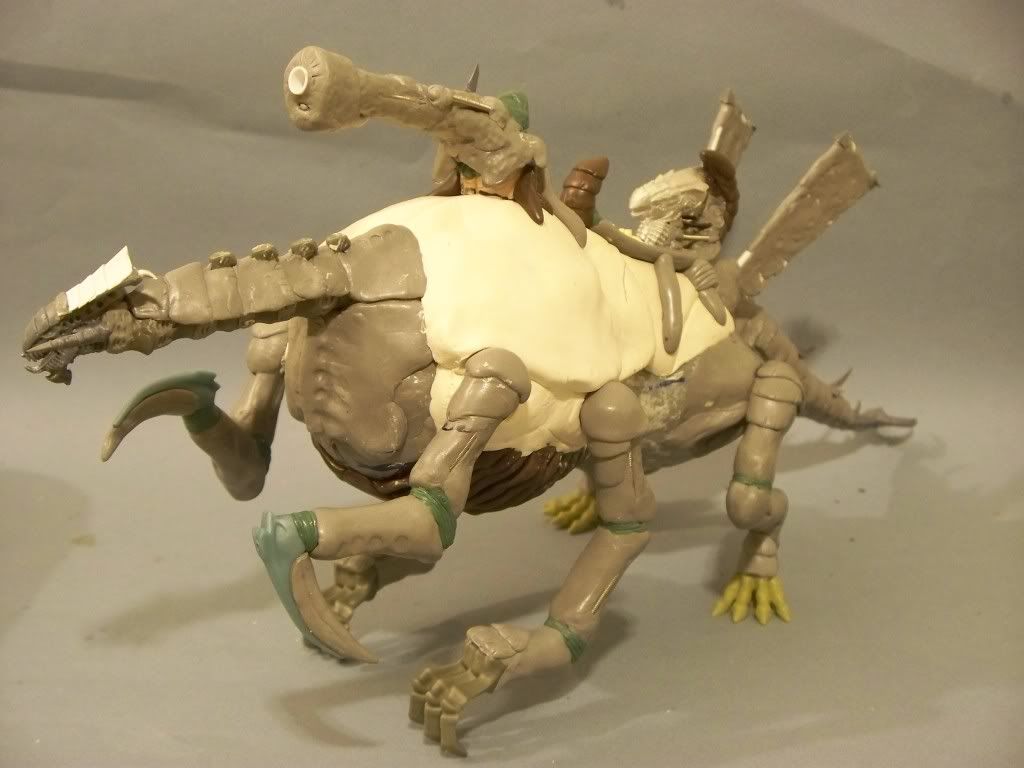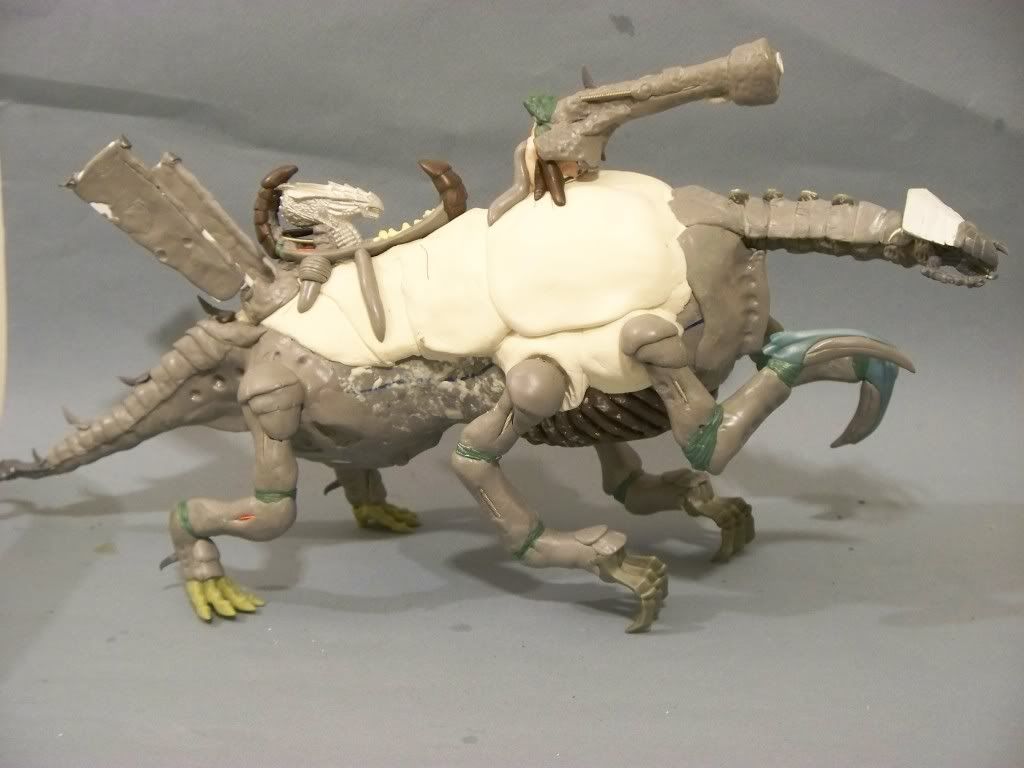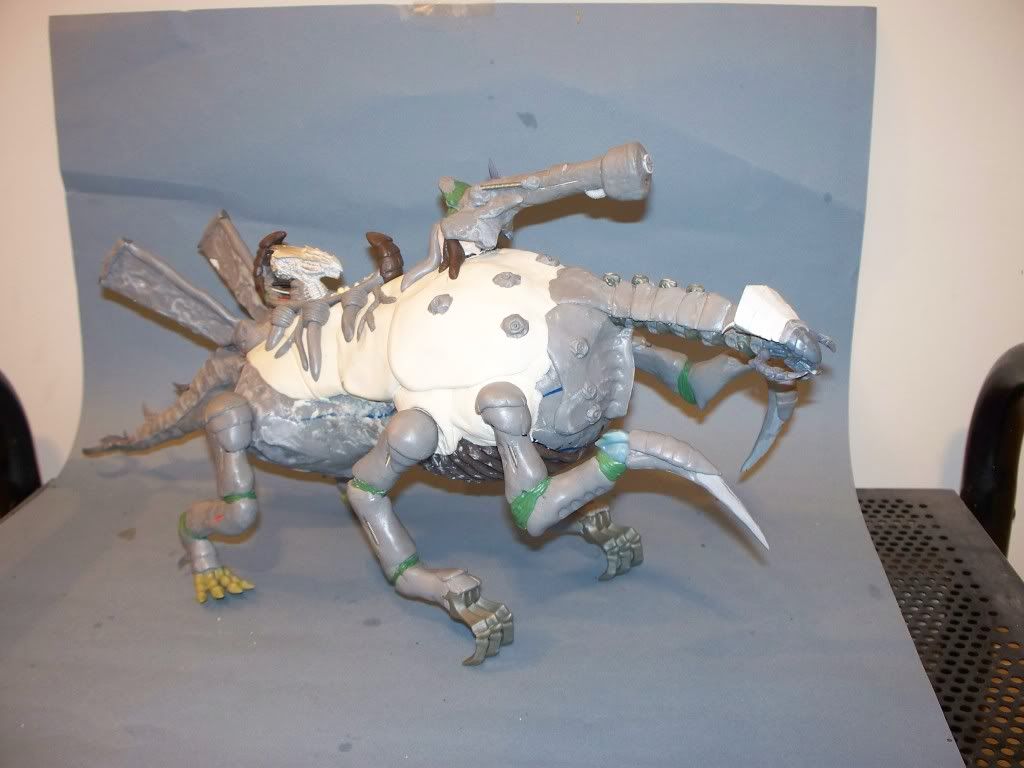 And finally an action shot: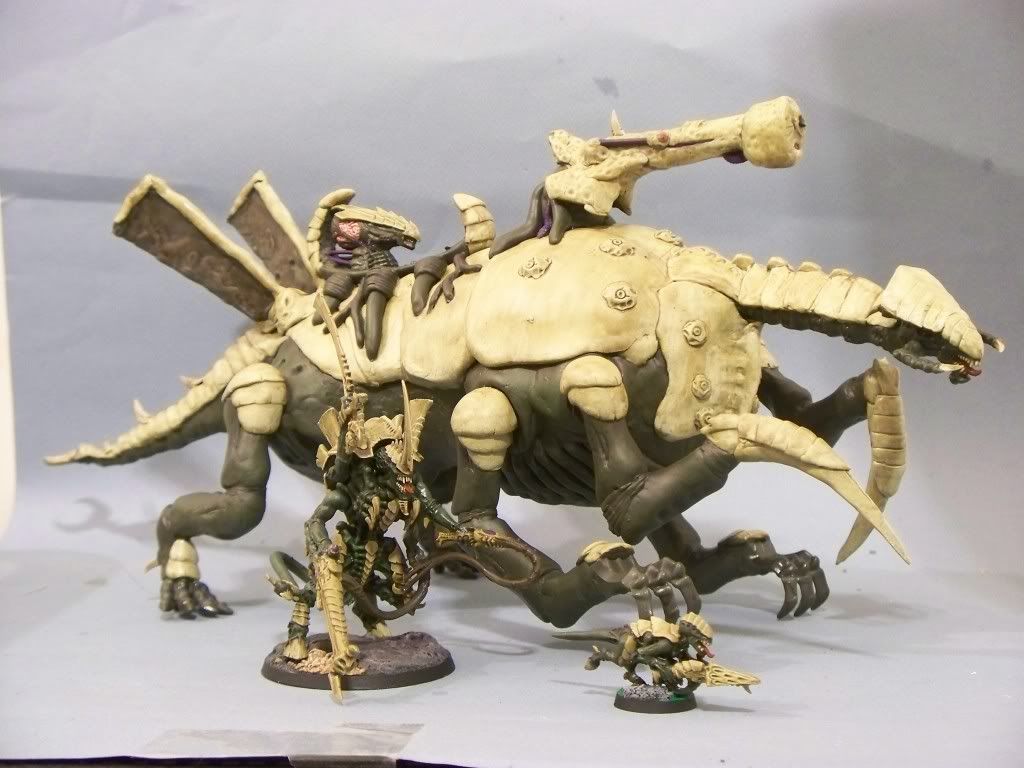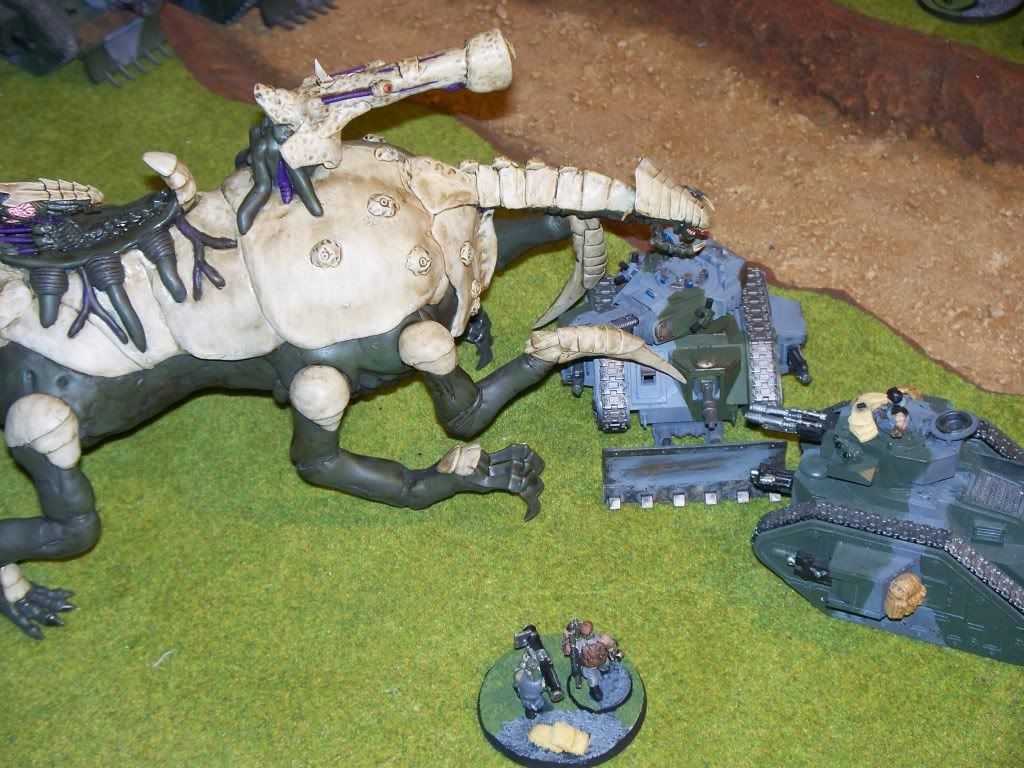 In retrospect, among the legitimate criticism is that the legs need to be thicker and the armor could be sharper in spots. I have not completely abandoned the idea of going back and thickening those legs up but right now I have other projects I want to focus on and for now, I have gotten her out of my system.