First, two new threats to the imperium sited: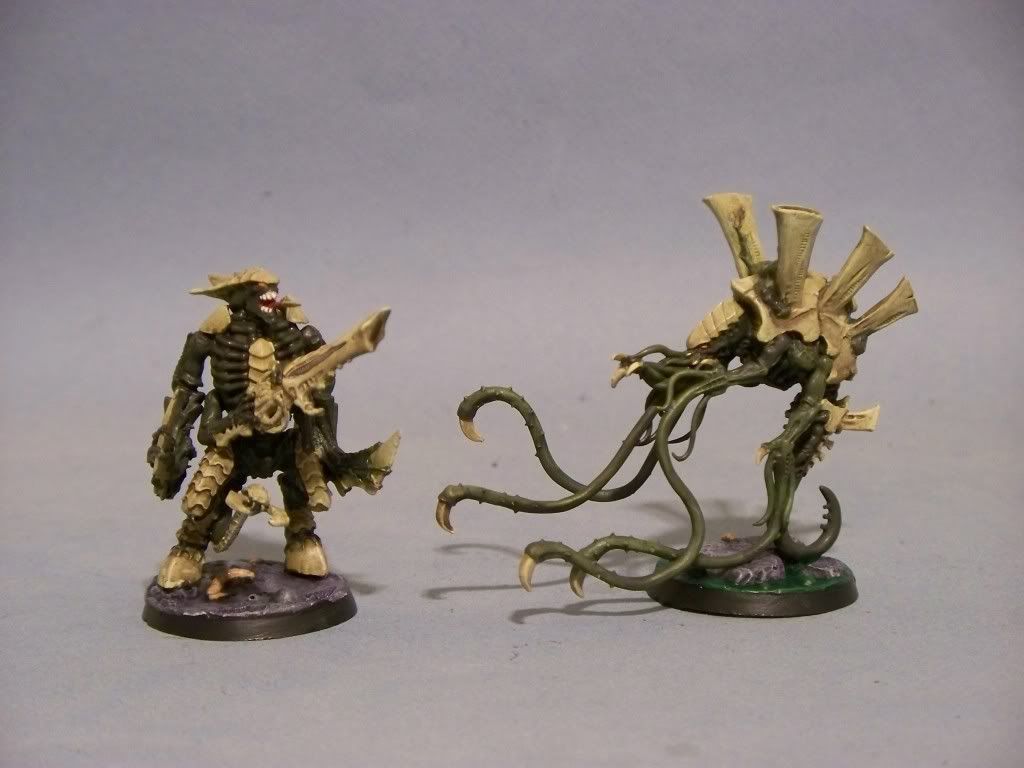 First is another venomthrope. More importantly, the second threat has been identified by the magos biologis as a Tyranid Prime. This figure represents the ultimate in Tyranid warrior evolution and its very presence can bolster the skills of regular tyranid warriors. I scratch built it using levover Ravenor parts, a Warrior head and deathspitter, two of the Chapterhouse studios arms and the legs and tail of the first generation Hive Tyrant that a friend was generous enough to give me (thanks Wayne).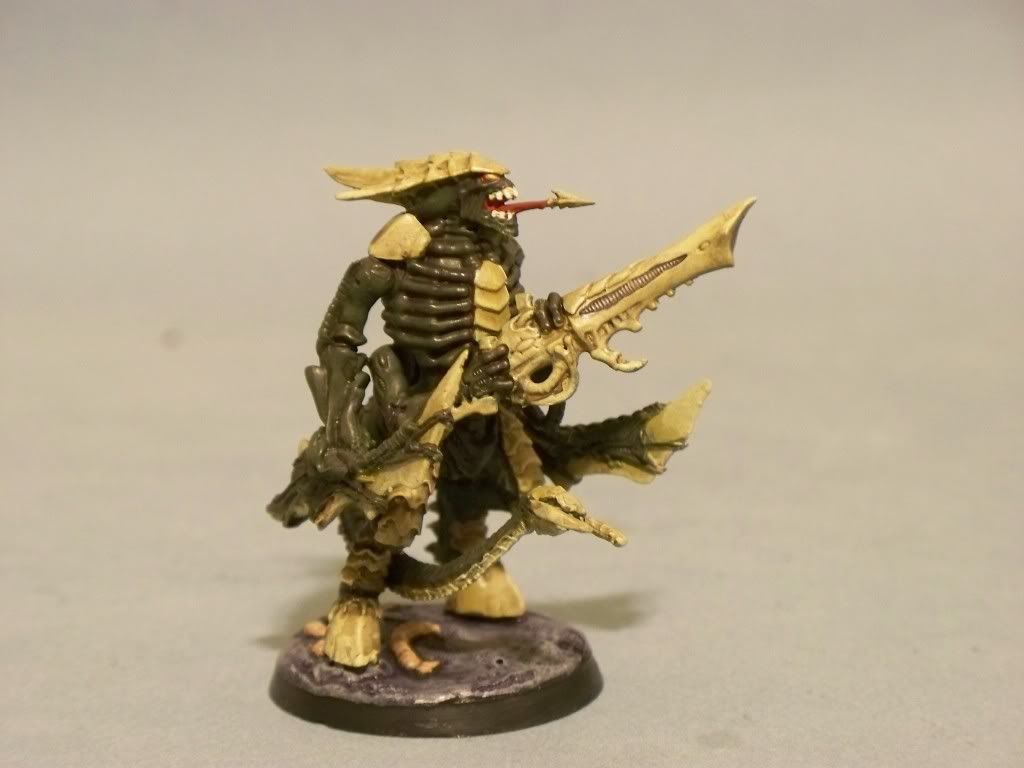 Secondly, here is my Deathwatch group's figures. I finally (!) got around to painting them: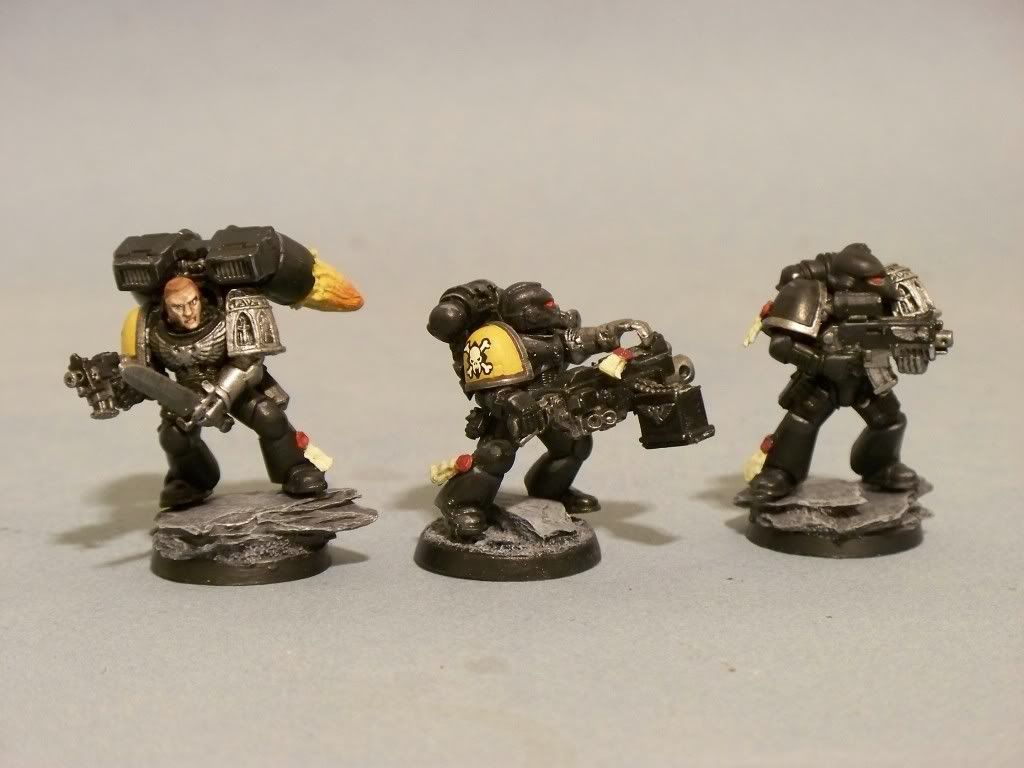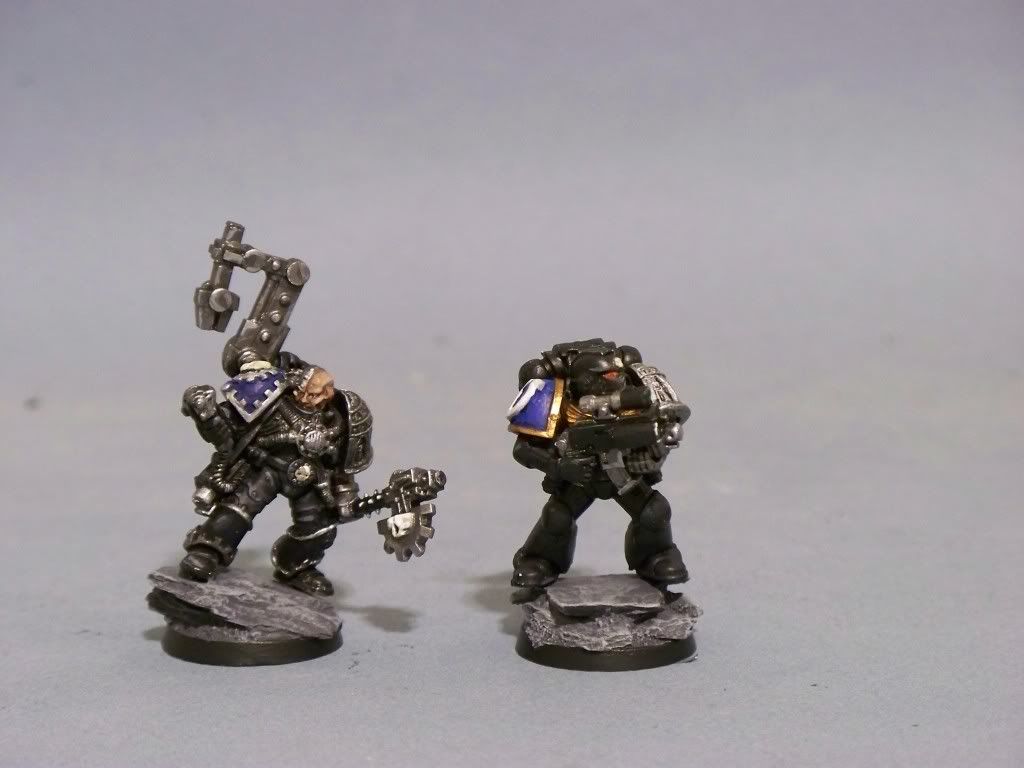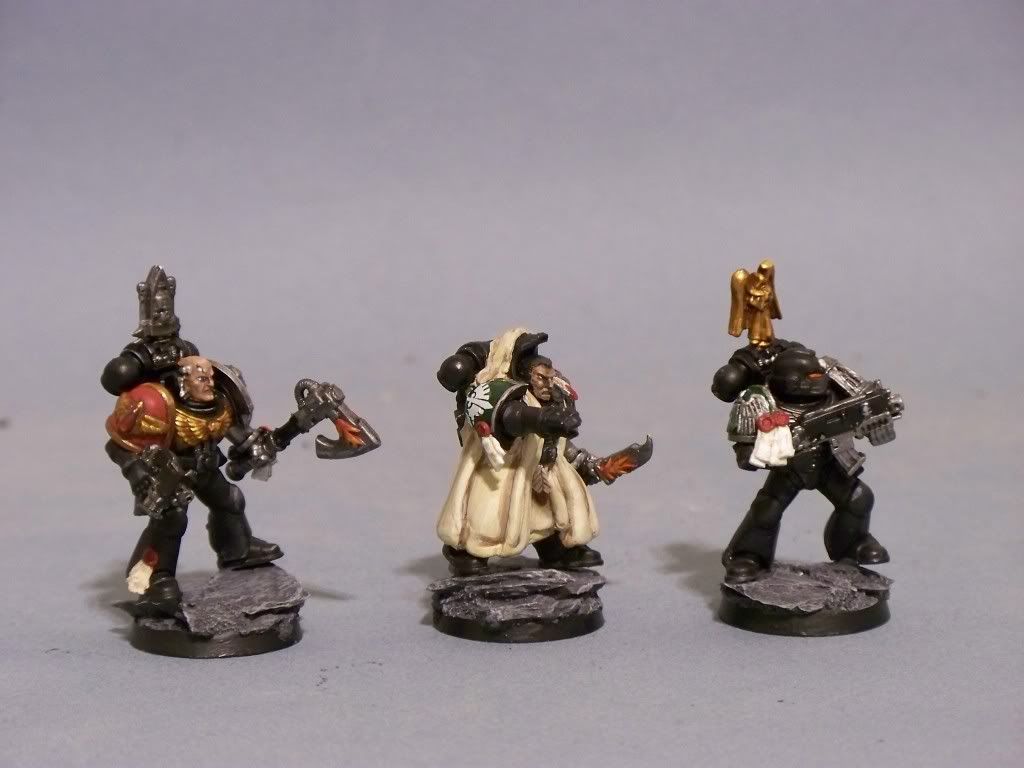 More about their names and personalities later.