Four days after sucessfully hunting down the broodloard leading the Genestealer cult that was overruning Avalos, the other shoe dropped in the form of mycoetic spores raining down from the sky. But hope, the source of despair, was not lost; a transmission was received from a small squadron of Imperial vessels able to provide a rescue, assuming the players can get themselves and any key personnel to a suitable landing zone and hold of long enough for rescue to arrive. They gathered up key personnel, tossed everyone in the last three functioning chimeras they could find and headed for the remnants of the spaceport. Along the way they dodged spores and holdout rebels. At last they reached the spaceport and set up the following defensive position: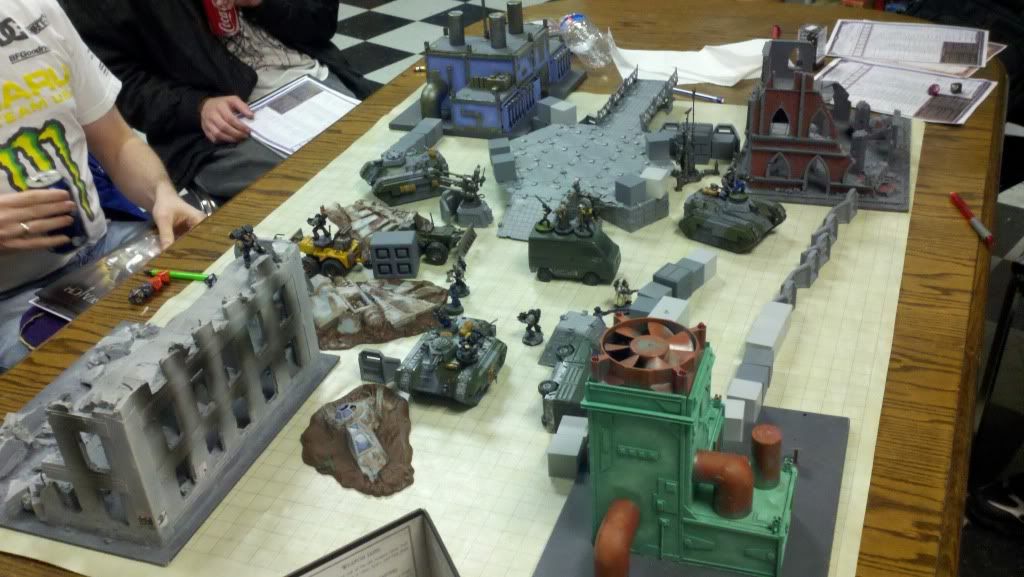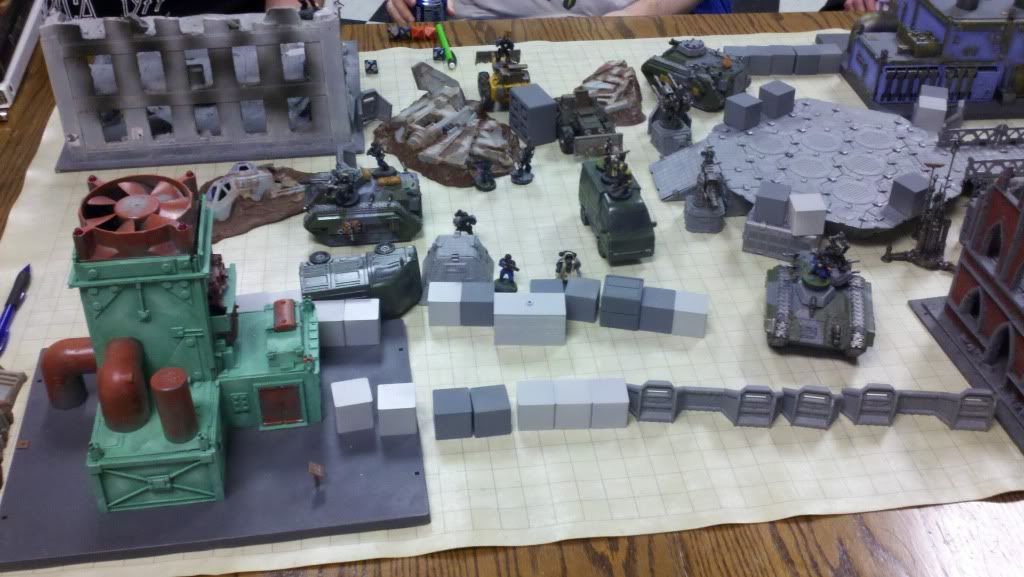 The held back wave after wave of foul abominations, losing a chimera and one of their automatic guns to the Tyranid horrors.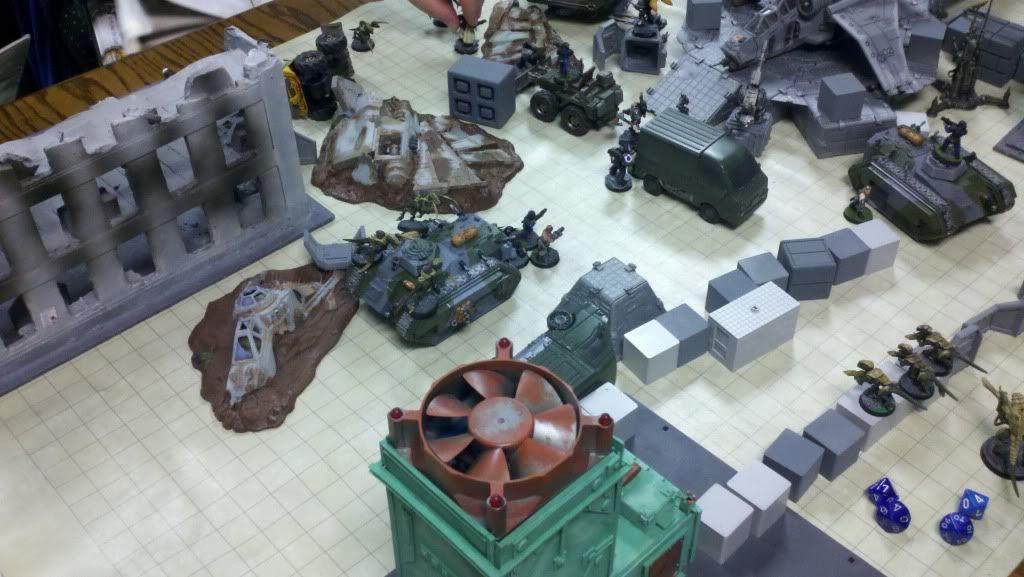 At last rescue arrived:
"Qvickly! Get to de Valkarieeee"