I had kind of a lull in my enthusiasm for my big projects so I've decided to fill it by catching up on other projects I've set aside.
First, you've already seen these in action but here is my Planetstrike terrain: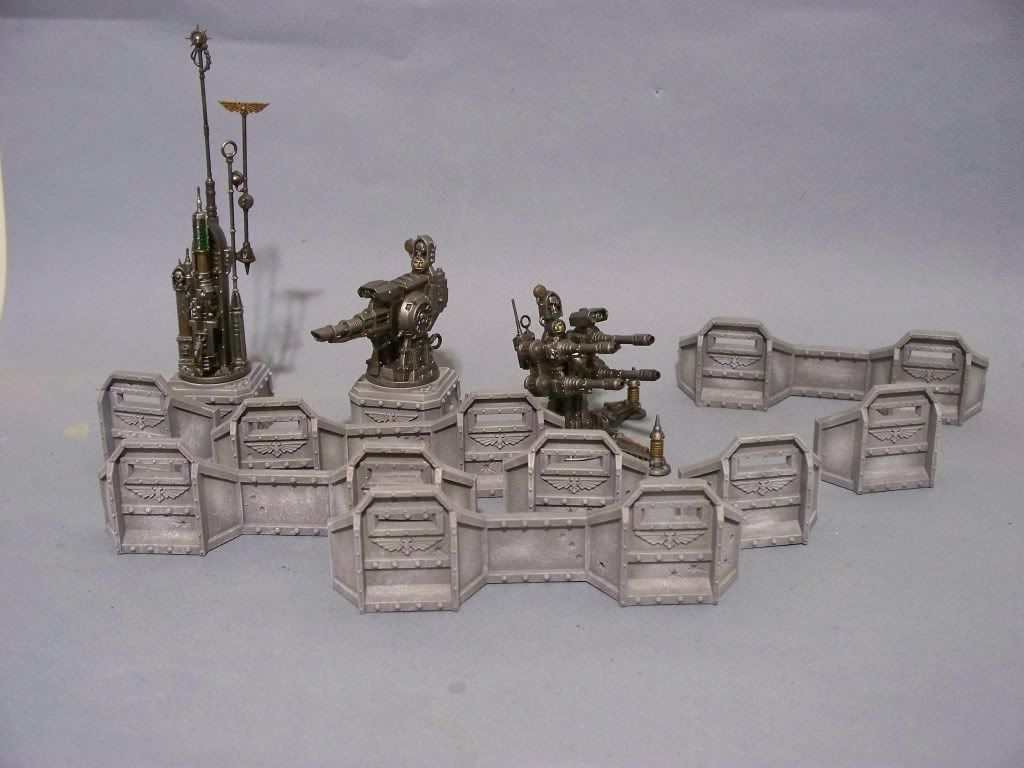 Second, these are from the Reaper Chronoscape line. I thought painted properly they made great clone troopers. Or Inquisitorial stormtroopers. Or corporate guards. Whatever. You can't really tell by this photo but there actually is shading involved and not just white paint being dumped on them. $#@*ing camera.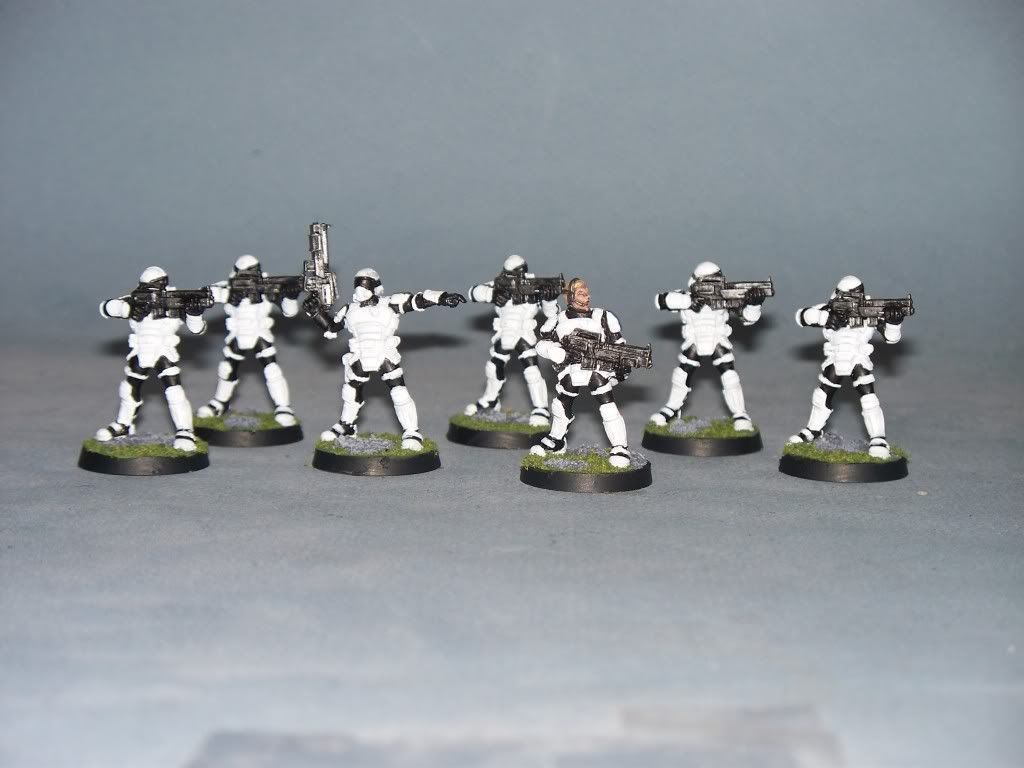 These I was going to pull out for a Rogue Trader adventure I was building up to. They might also get used in a Deathwatch game. What would they be used as? Mankind has enemies with long memories. Enemies created by man's own hand...