Saul baby-good to hear from you; I was starting to get worried. No I wasn't hoping you vanished in a jungle or something! But if you did I'd be more than happy to take care of Margaret for you. Just kidding! What have you got for me?
Yes I remember-I wanted exotic but commonplace; something you find in any town but don't see much of these days on the board.
Your kidding. A rail station? For a retro future piece? Genius again Saul!
Okay, I see that dapper couple and their robot dog thingie there-looking good. Yeah I see the posters and the time table. Could be either 1929 or the 41st Millennium.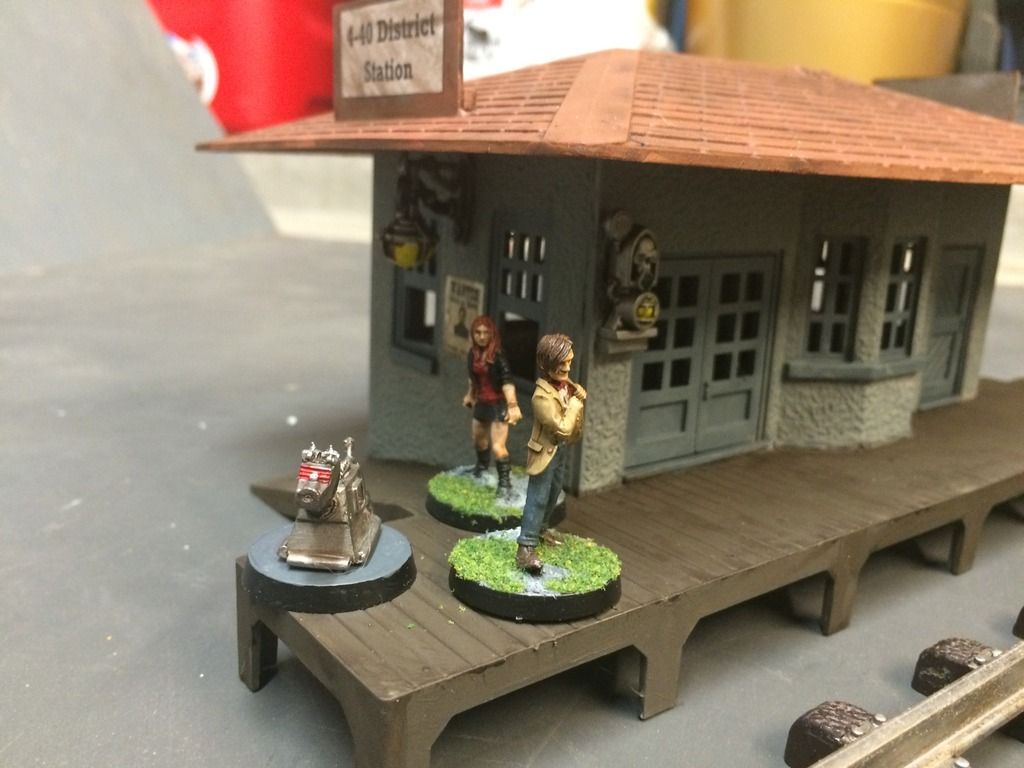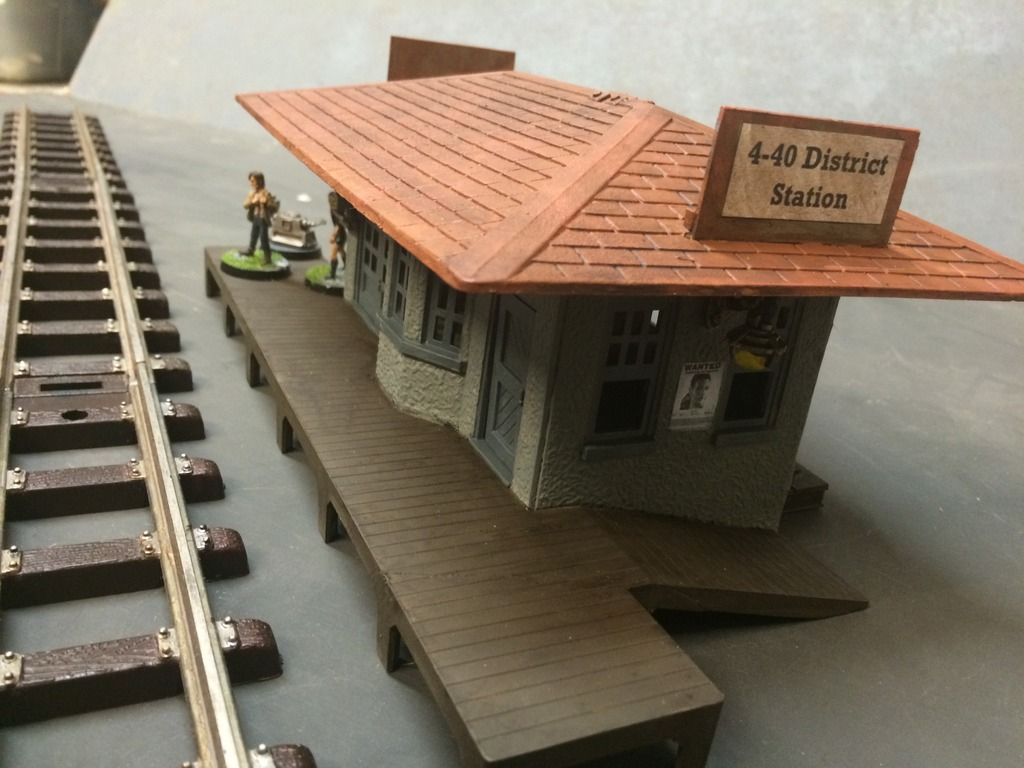 Okay, here are the various train cars. Yes I see the guy checking his manifest and the other one searching for, hobos or something. What's with the graffiti? Yeah I bet whomever that governor is he is going to be pissed! The names? No idea. Must be some inside joke or something.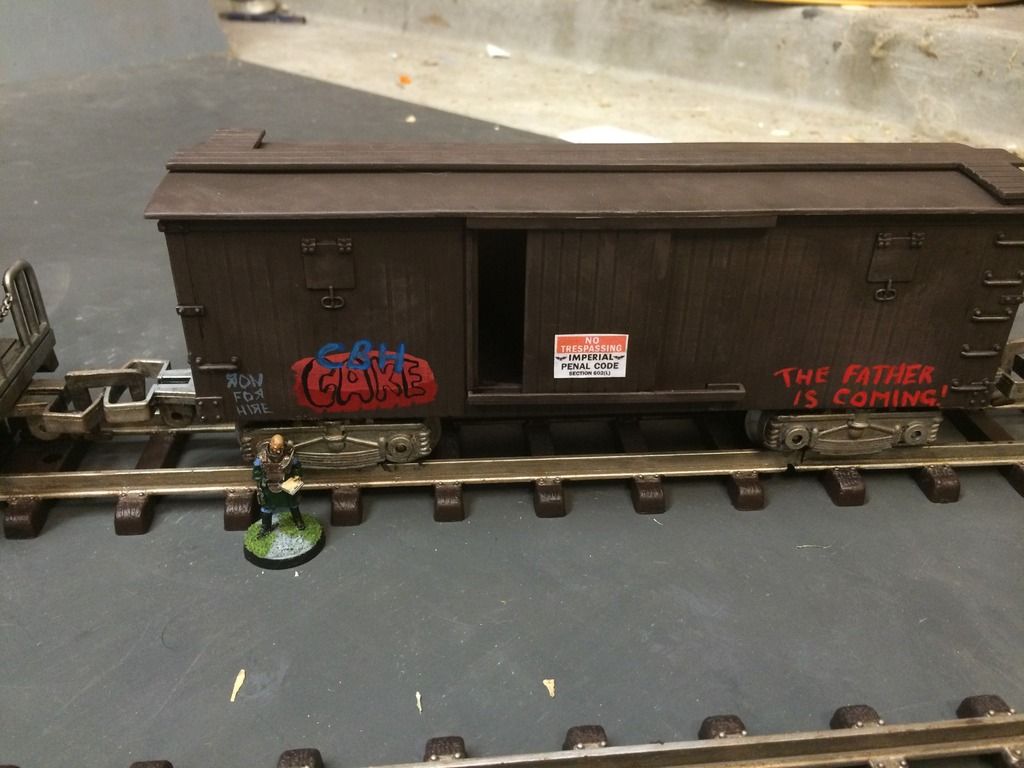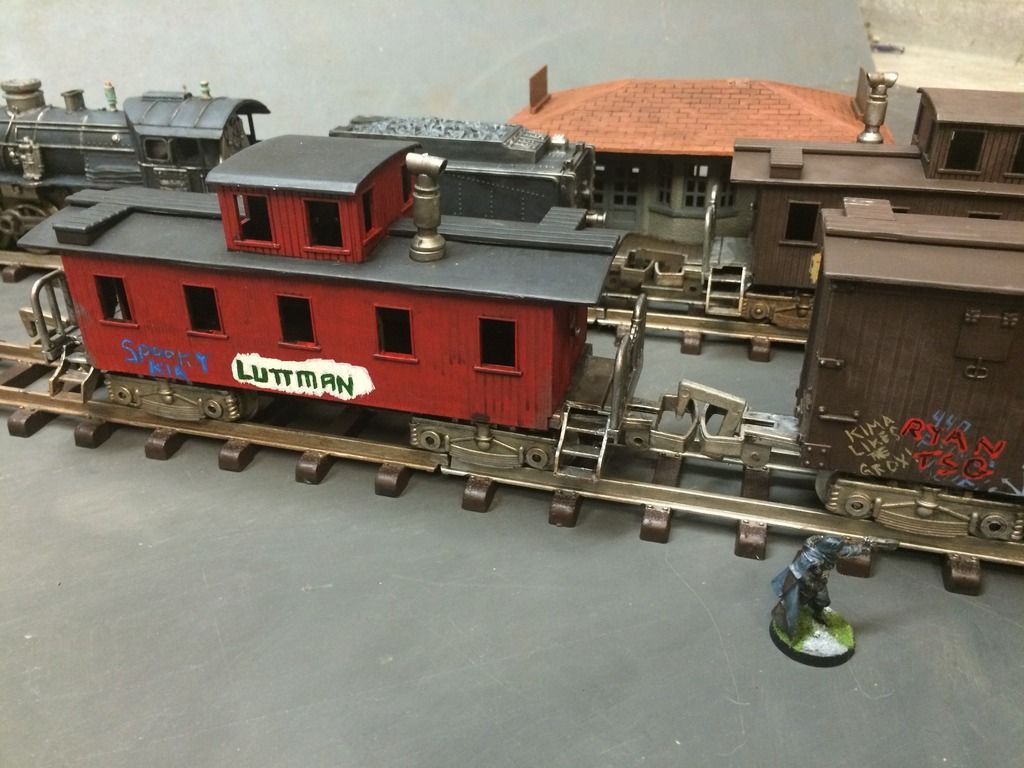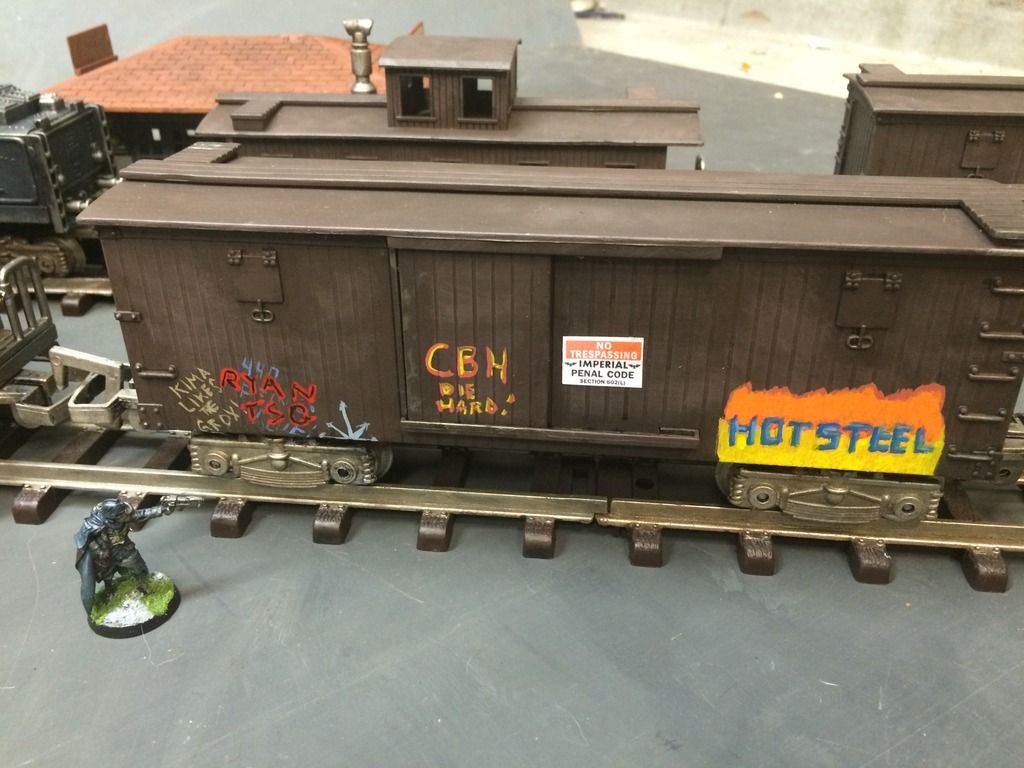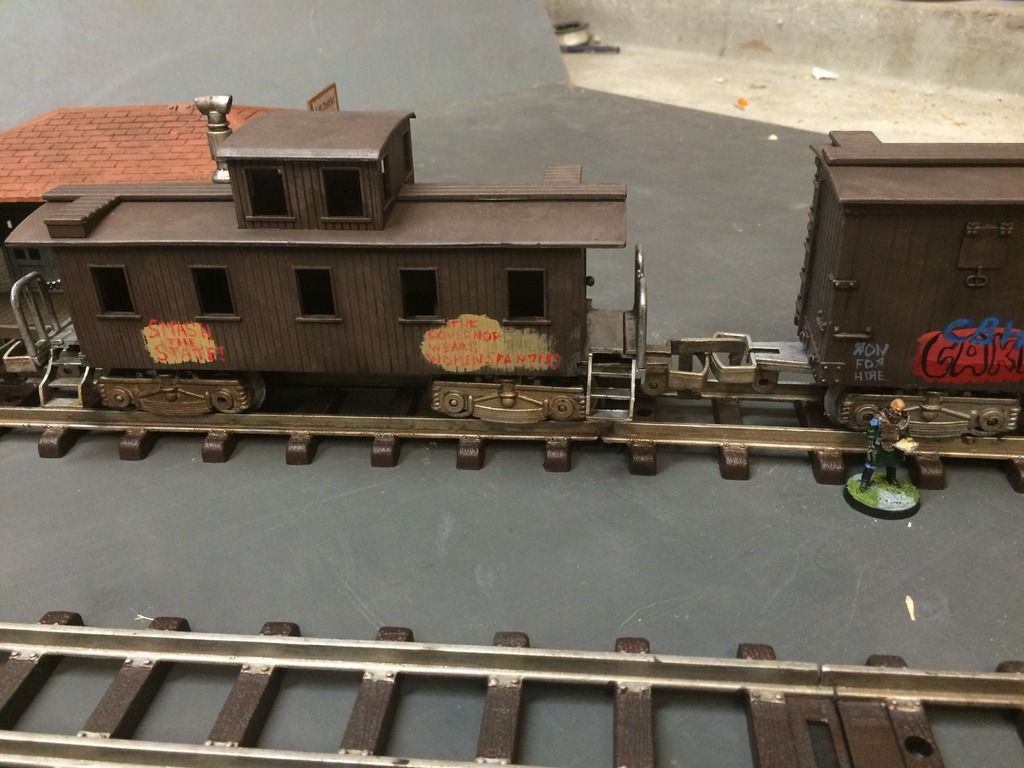 What's with the locomotive? Oh more retro future stuff eh? Yeah I don' think they had those in 1936 but whatever works!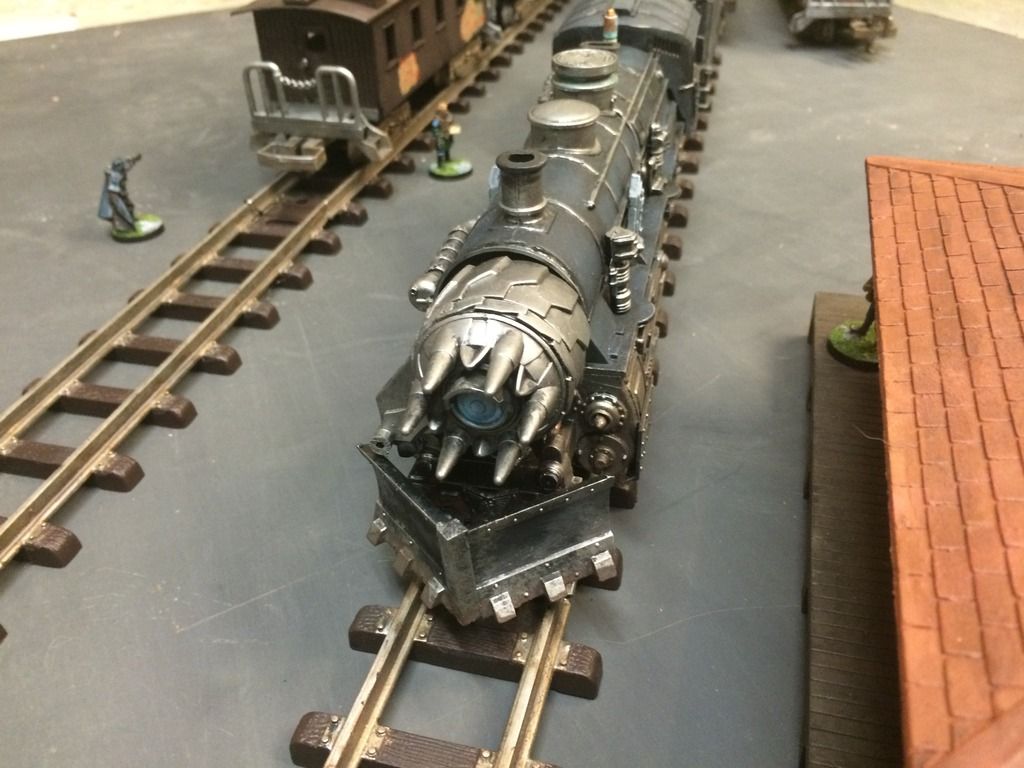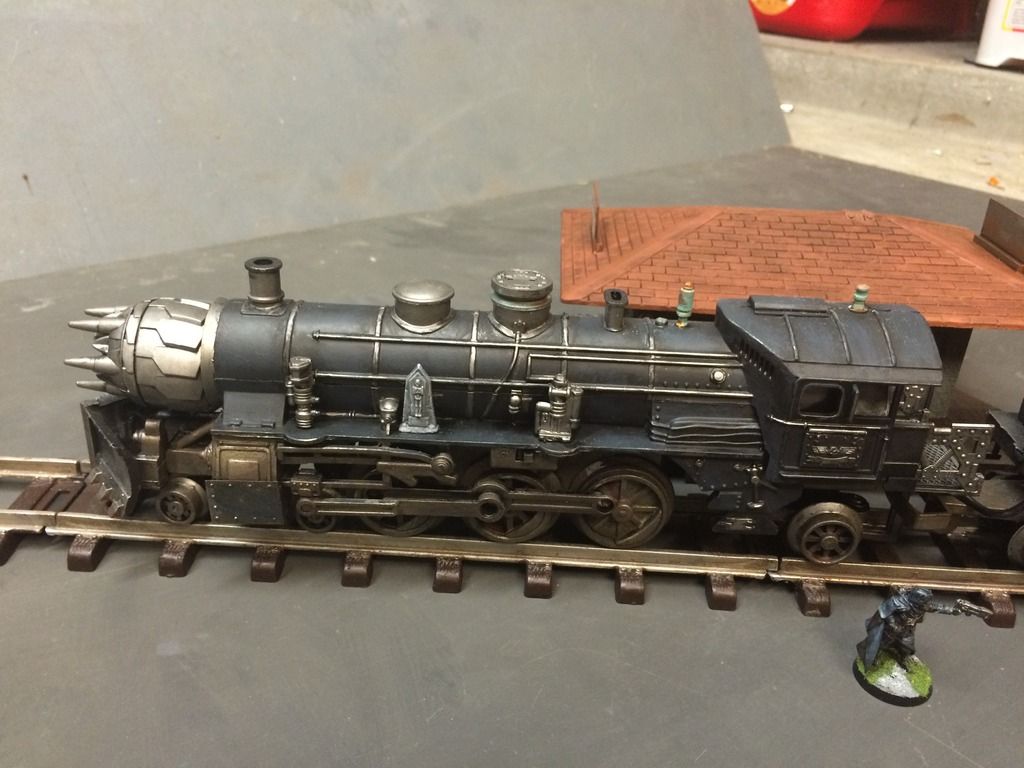 Yep, six plus feet of straight track there plus some curved stuff ready if necessary. Good job Saul, not start working on my Orks!