A couple late entries. To crew Da Hind, I knocked out these guys (Warning-some of these miniatures may be older than you!):
This group includes some original plastic orks spruced up with bits from newer kits as well as some Rogue Trader era metals.
Finishing off my third Deathwing squad I did these guys: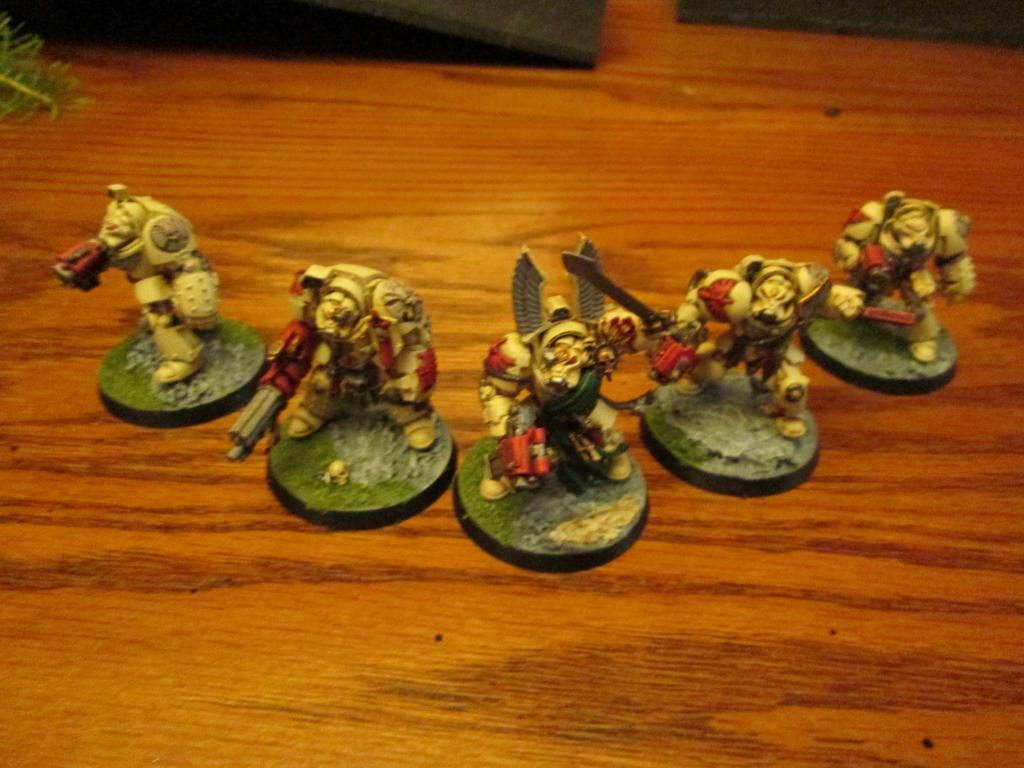 And for help in a game I didn't get to play due to illness I had painted up these guys:
Year-end roundup to follow. I've got a couple left that need a few finishing touches.