My last three models of the year are first, this repurposed original Terminator Librarian which I painted up for my Dark Angels. This figure is probably older than some of you-you can tell because it is made out of actual lead (I can hear the overprotective mothers of the world gasping). Sorry for the blurry photo-still getting used to a new light and closeup pics on my iPhone: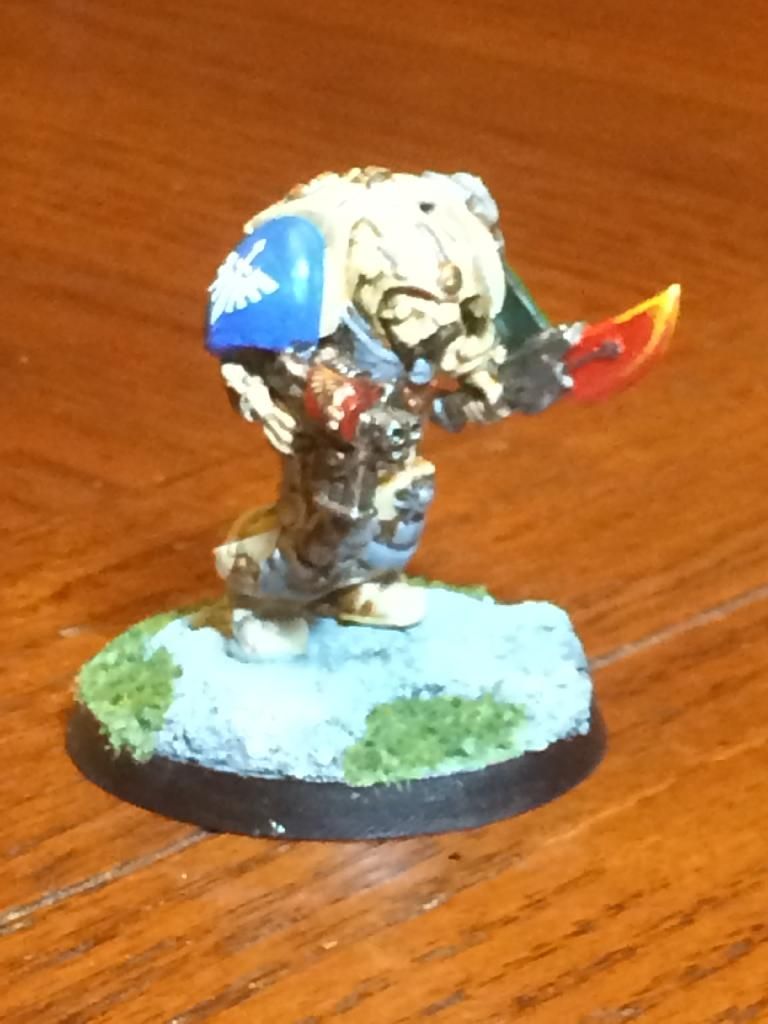 This land speeder was an Ebay purchase that I thought was for a classic metal land speeder that I had intended to use for 30k. I had to strip it down and buy weapons for it as they were not included. However I am please with how it came out and it deserved to get a quick paint job.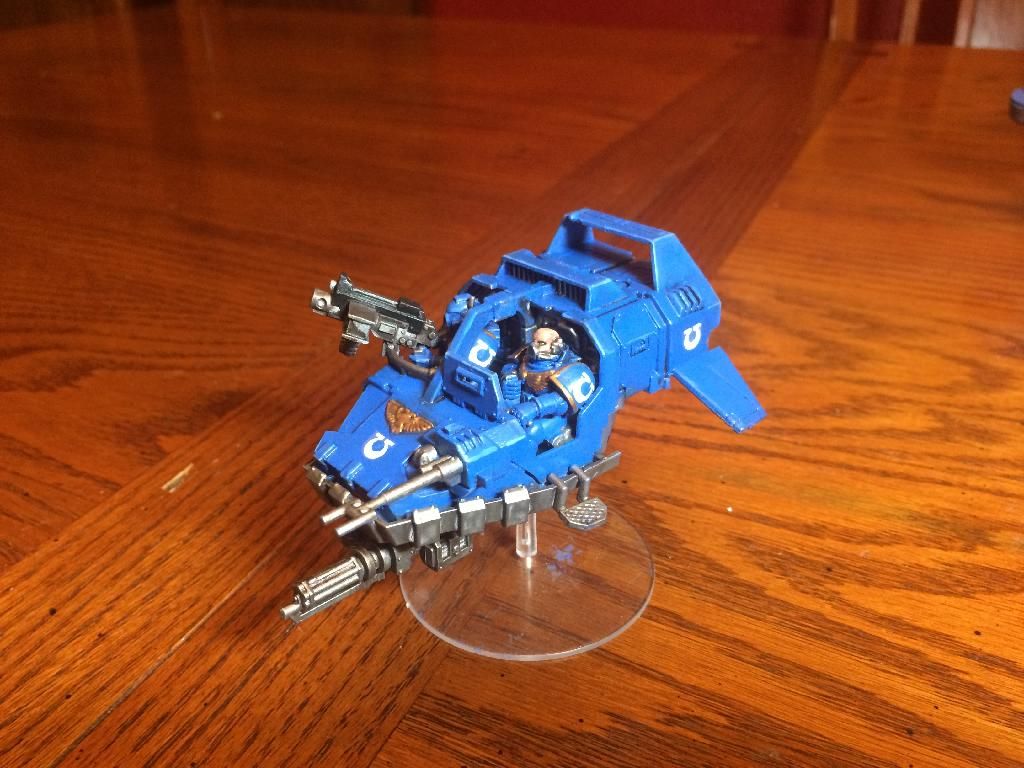 Finally, to end the year on a bang, here is the repaint of my scratchbuilt Thunderhawk. With Escalation out and the proliferation of Apocalypse in the local area, maybe I will get it back to the table this year.