Here are the first two Cents-these are the boar Terminators and according to most of the responses I've gotten, the least favorite. I like their compact nature and find the idea of them tromping along on their stubby legs amusing in a chaotic evil sort of way. I'm also pleased with how the various trophies to include skulls and severed heads turned out.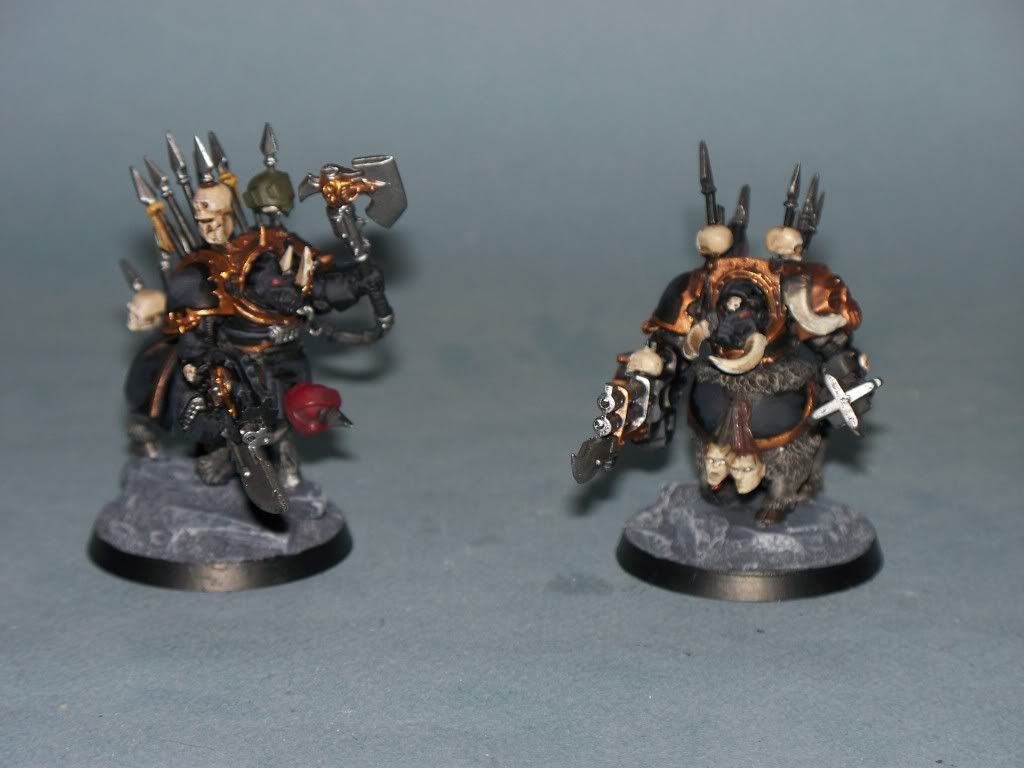 I am also please with how my homegrown obliterators turned out once painted.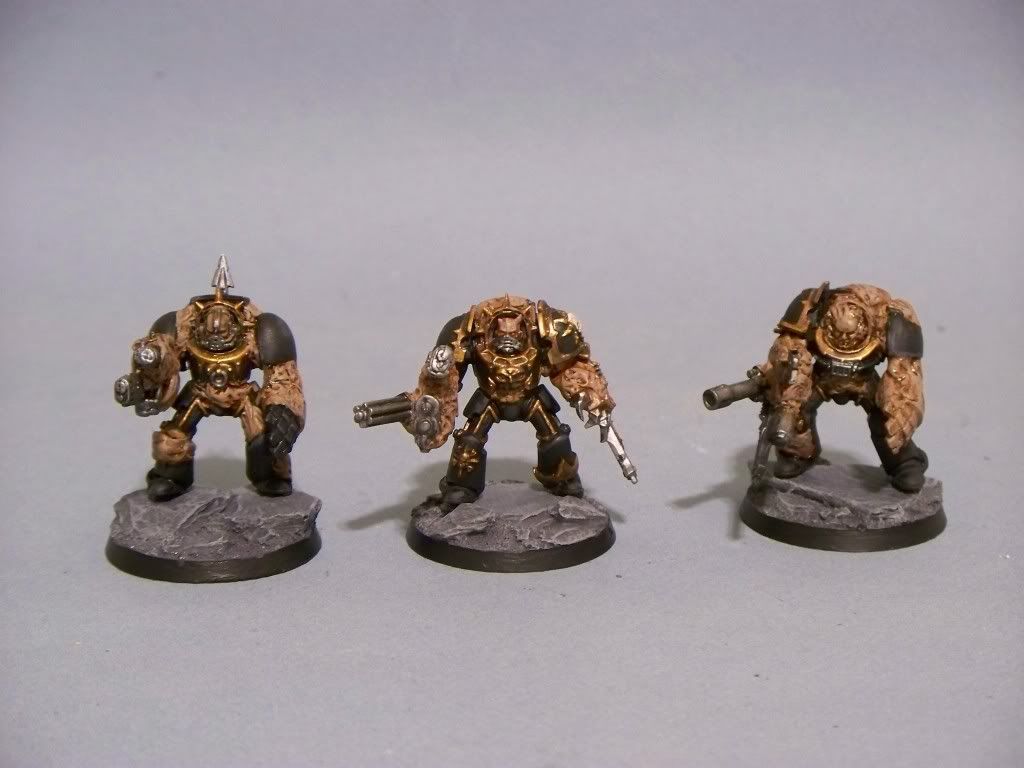 The rest of the Cents are primed and basecoated so I should knock those out over the next week or so. Then it's the Freeboota Monthly challenge (Heavy Support) and maybe the Ultramarines for Tots, just to get those off my plate.