No, not the game no one plays, but my first time back into the realm of improving my urban terrain:
I don't have to tell you that the first buidling is the Mechanicum set: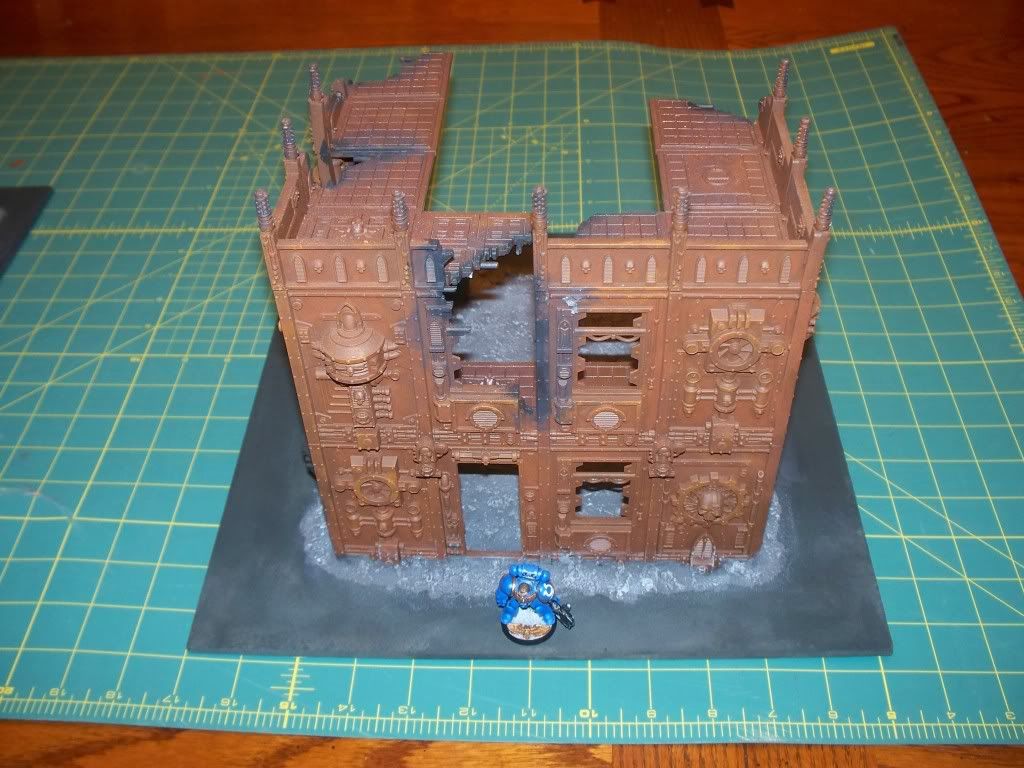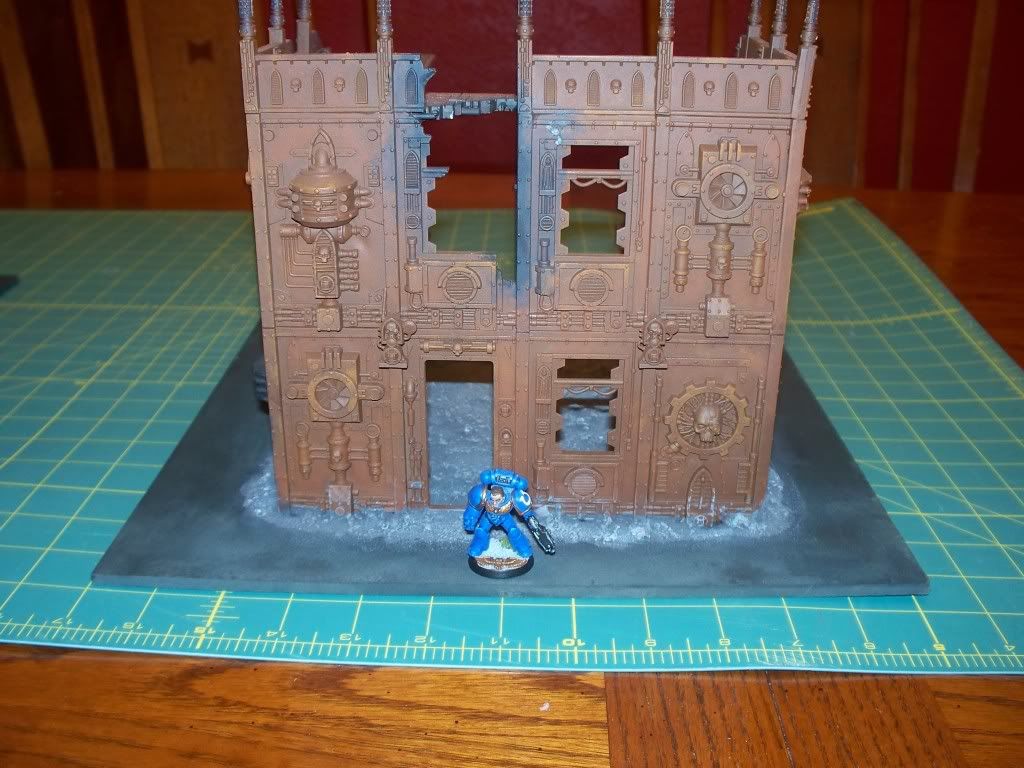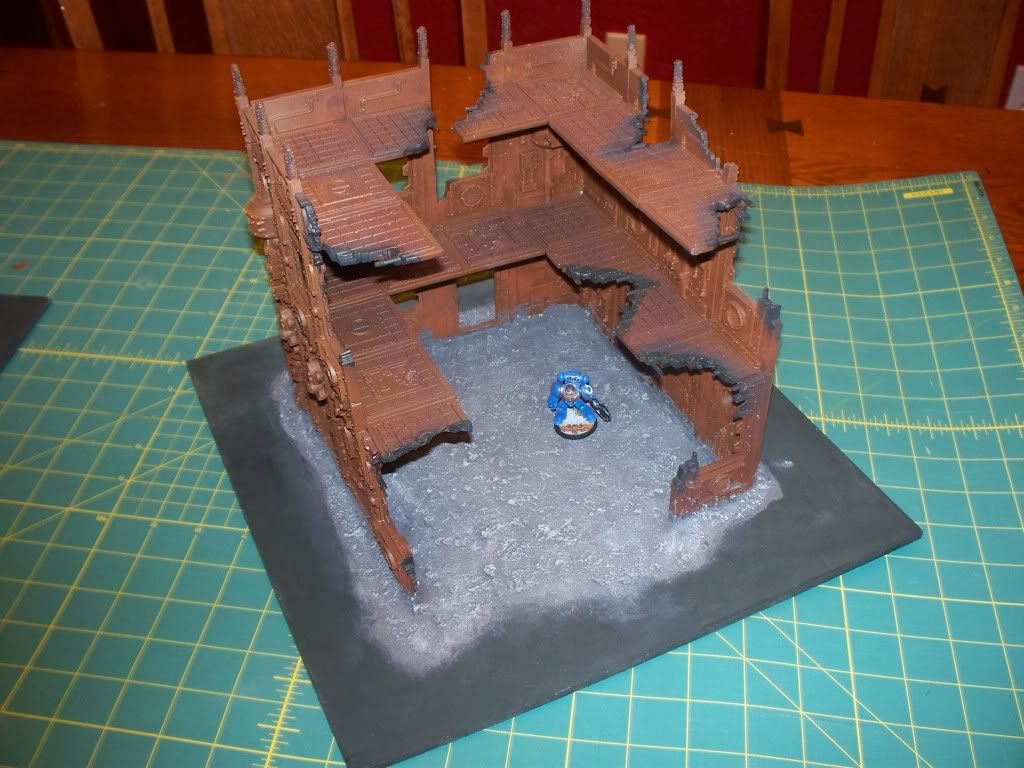 The second set is the ruins from the Pegasus Hobby Museum set: a very nice pieces which I strongly recommend as a break from the pure 40k terrain. It has been augmented with some 40K bits though to put it squarely in the 41st millenium.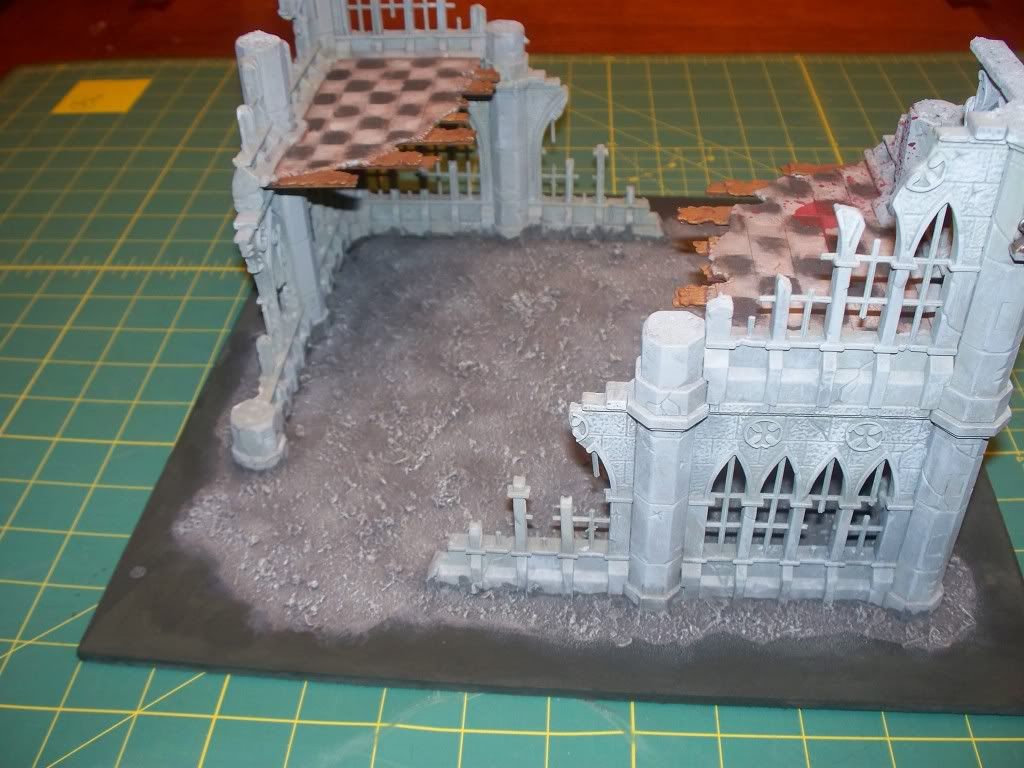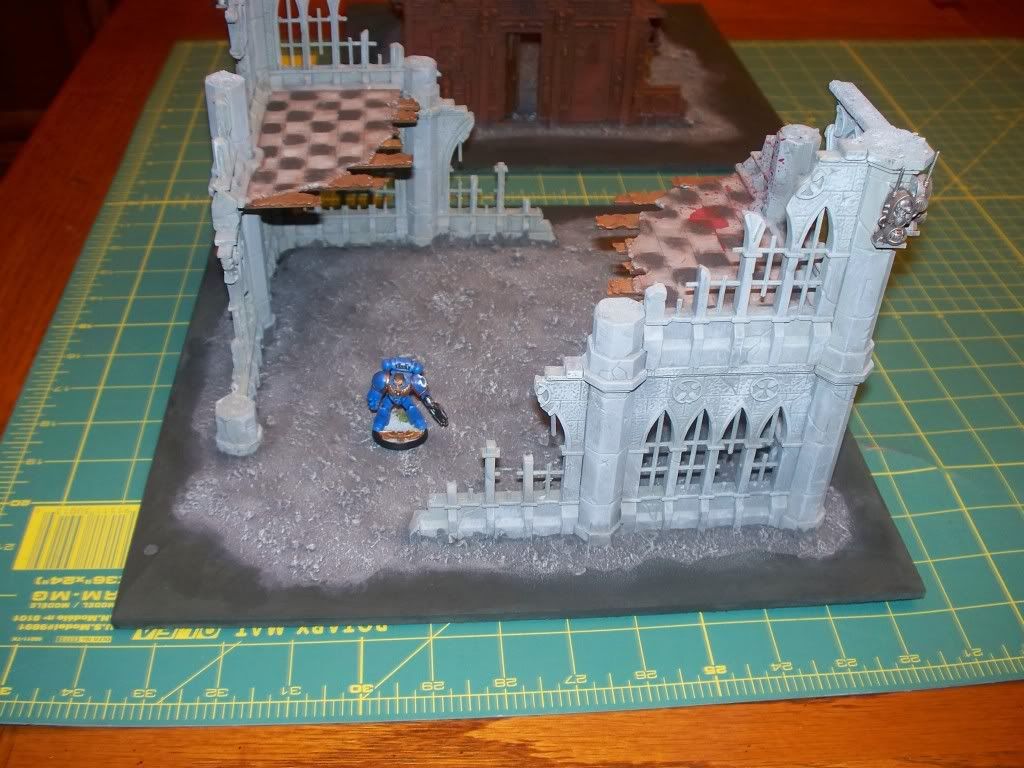 Both were based on one foot square MDF boards. The rough area is a mixture of cheap acrylic paint (the stuff you buy in craft sores in huge tubes for $2) 40%, rocks 40%, and Elmer's Glue 20% so that the rocks will stay permanently. I then drybrushed a couple layers for depth. I decided to balance playablity with realism by doin this rather than littering the ground with debris; the debris looks more like real life but makes placing figures an immense pain in the neck. I may go back and add some propaganda posters for detail but other than that, I am happy with the results.