With the Spring of Flyers done, the Summer of Despair begins!
First up is one new and one converted Chaos Biker. I now have a definite champion figure for the unit to keep me from having to guess. From here on out my champs will be marked by the helmets of fallen loyalists on their bases.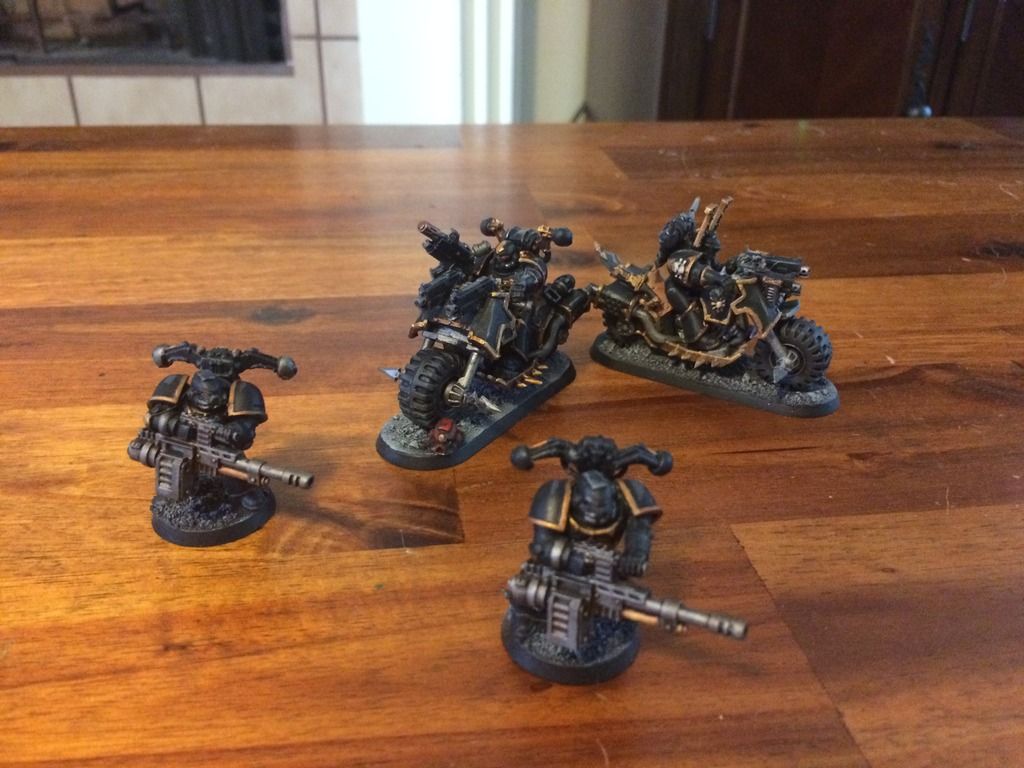 Also included are two Havoc made using Anvil Industries Exo Lords Autocannon (available here: http://www.anvilindustry.co.uk/The-Armoury/Heavy-Weapons/Exo-Lord-Autocannons)
I will probably pick up another pair for a squad of four.
Next up is my Converted Black Legion Sicaran. After picking up this prize* (nice fixer upper-just had a brightlance hole needing to be patched up-see https://www.blogger.com/blogger.g?blogID=6217936658114330398#editor/target=post;postID=6100575520962292767;onPublishedMenu=posts;onClosedMenu=posts;postNum=1;src=postname), doing so repainting and adding a hood ornament (something the Warpsmith found lying around on the battlefield) this thing is ready to continue to ravage Lemnos. But first we need to deal with the pesky Eldar.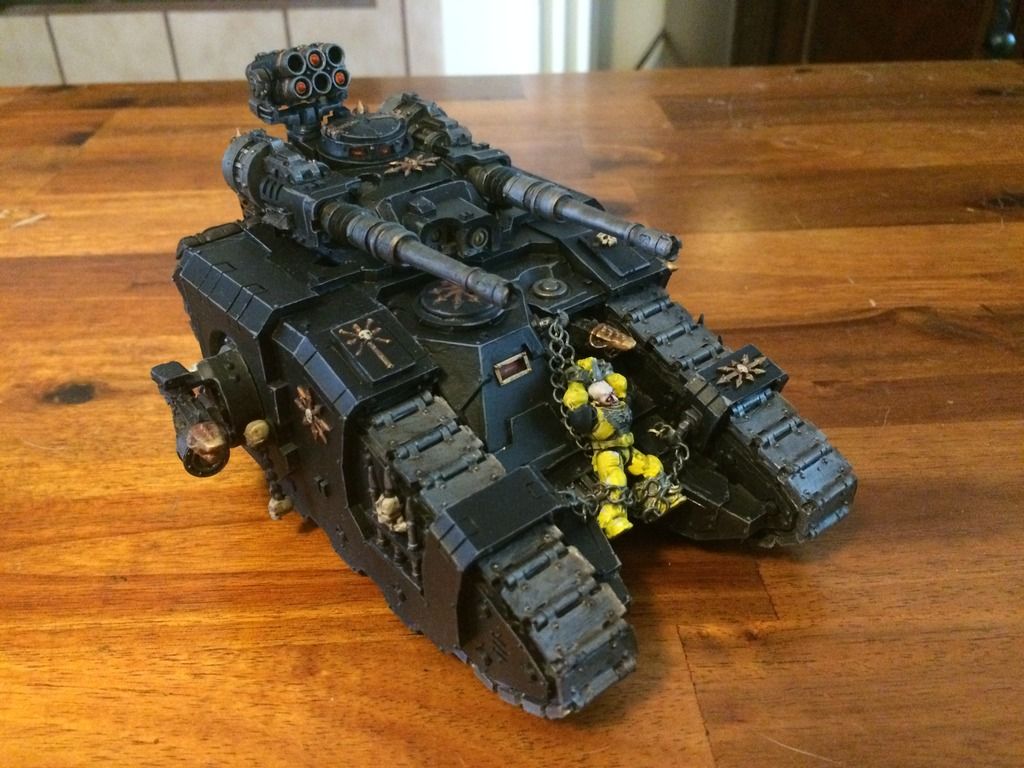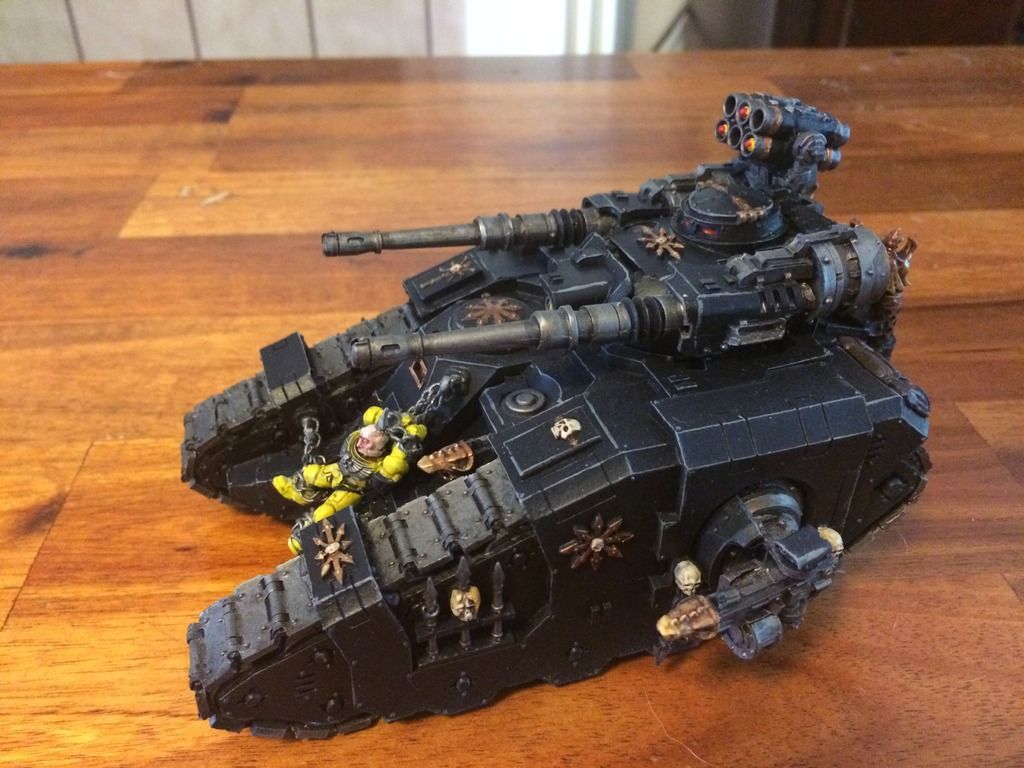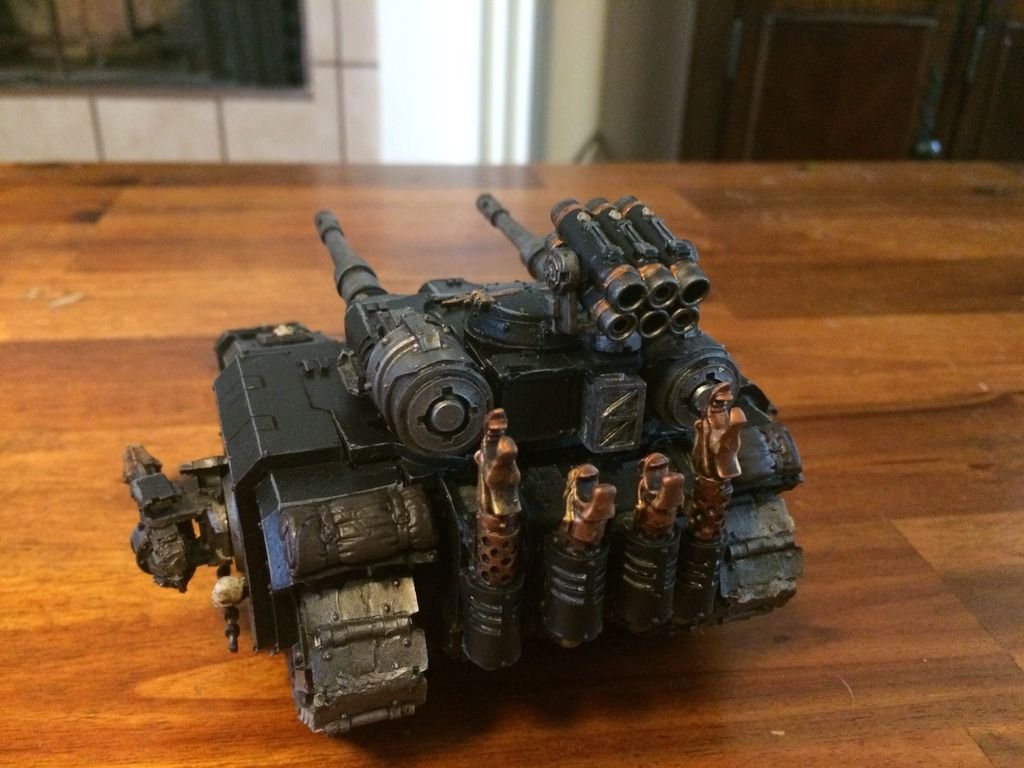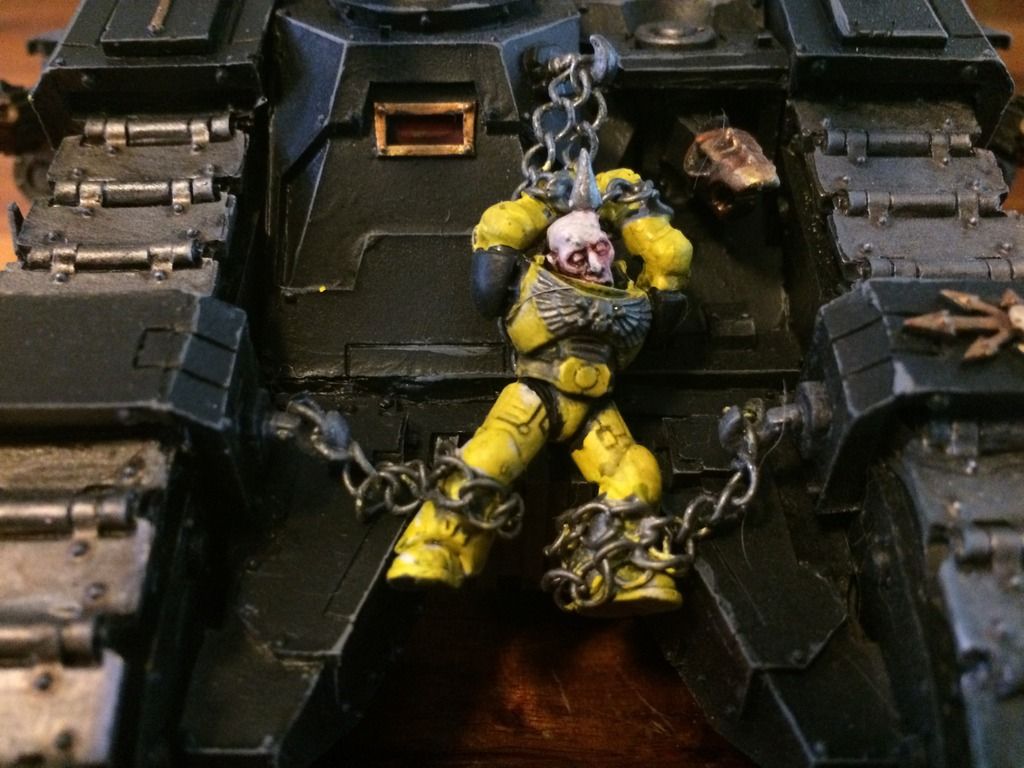 *Note this is a totally new model. No existing Imperial Fist paint jobs were painted over or defiled to make this one.