Here is another refinery bit that I put together when working on the others. Lost to mojo to paint it until recently:
Here are the rest of the plasticized Necromunda terrain pieces: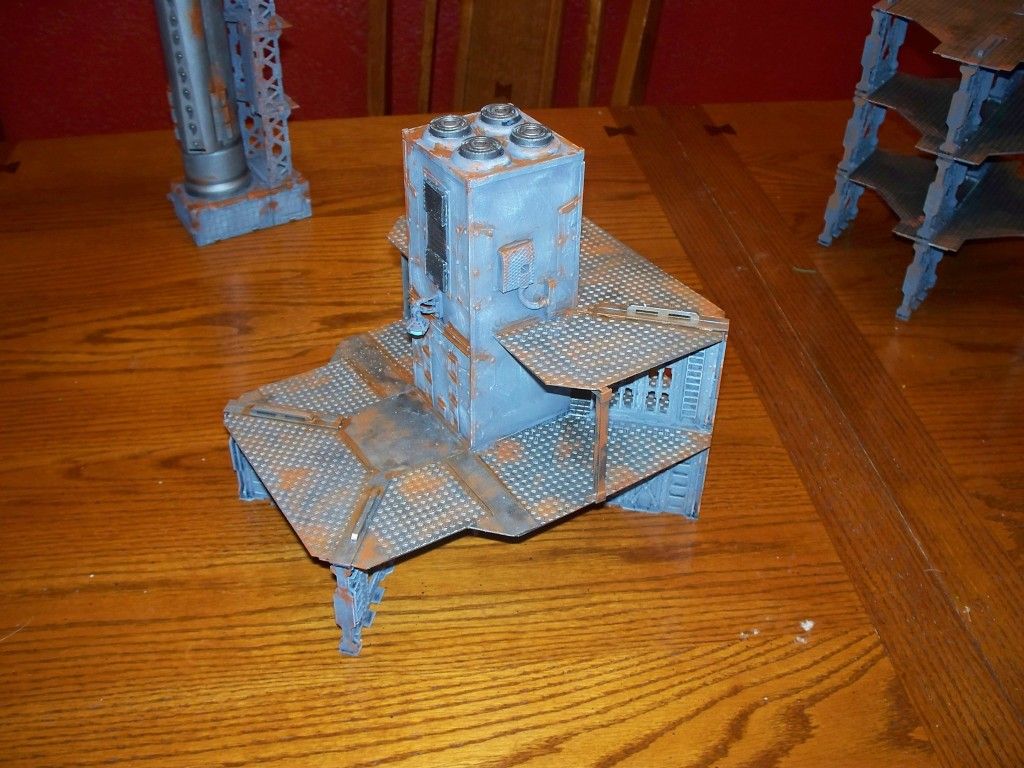 Here is the whole bunch, as well as two large walkways and a crane I painted up.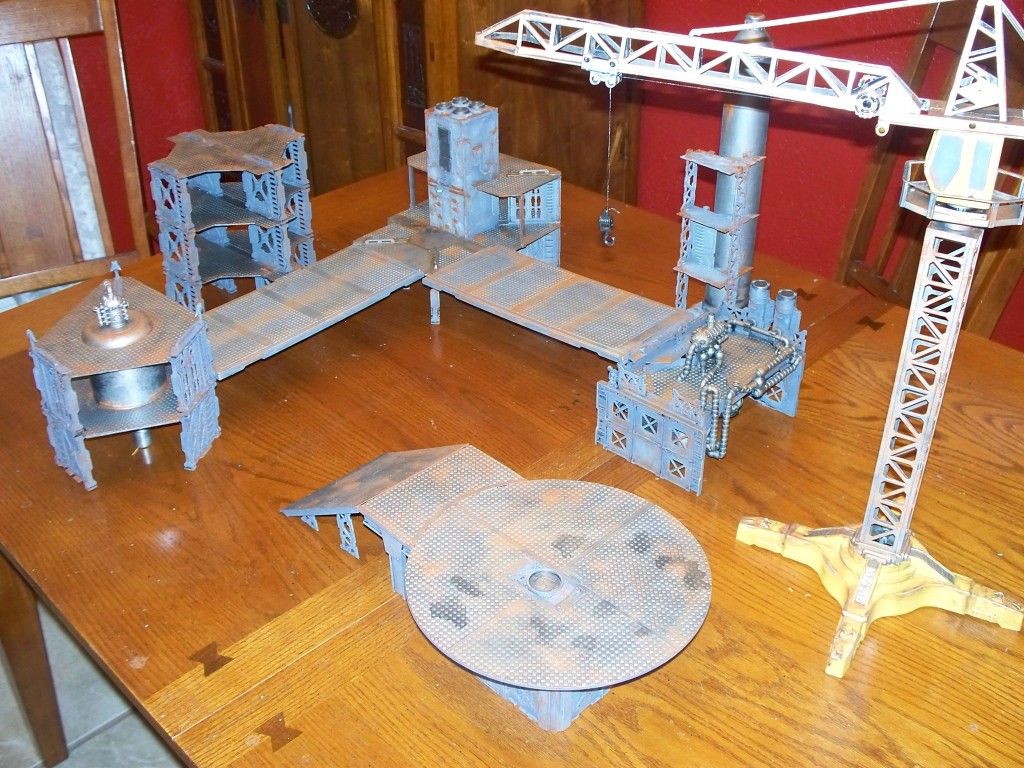 I wanted a set that could be starship interiors (large cargo bay parts), refinery pieces, or an outpost rising above hostile terrain. For the end of the year round up: Figures: 145 Vehicles: 25 Terrain Pieces: 18 Markers: 2 Not bad. I thought this year would be slow but I am happy with how it turned out. Other goals include converting 95% of my old Marine figures over to Ultramarines (I'm saving the rest for Dark Angels), finishing some Imperial Guard projects that had been in the planning stage for over a year, and finally getting that defiler painted. For this year, I want all my old lead and plastic painted up, delve deaper into my terrain bits box and knock out some more pieces, and maybe do one of the large projects I've been thinking about getting to.