However, I finally finished the following:
First is my last 2010 Motivation Challenge, some chaos objective markers. Nothing says "chaos" like pillars of blood crystals, severed heads, mysterious plinths, and of course an eight-pointed start just sitting there on the ground.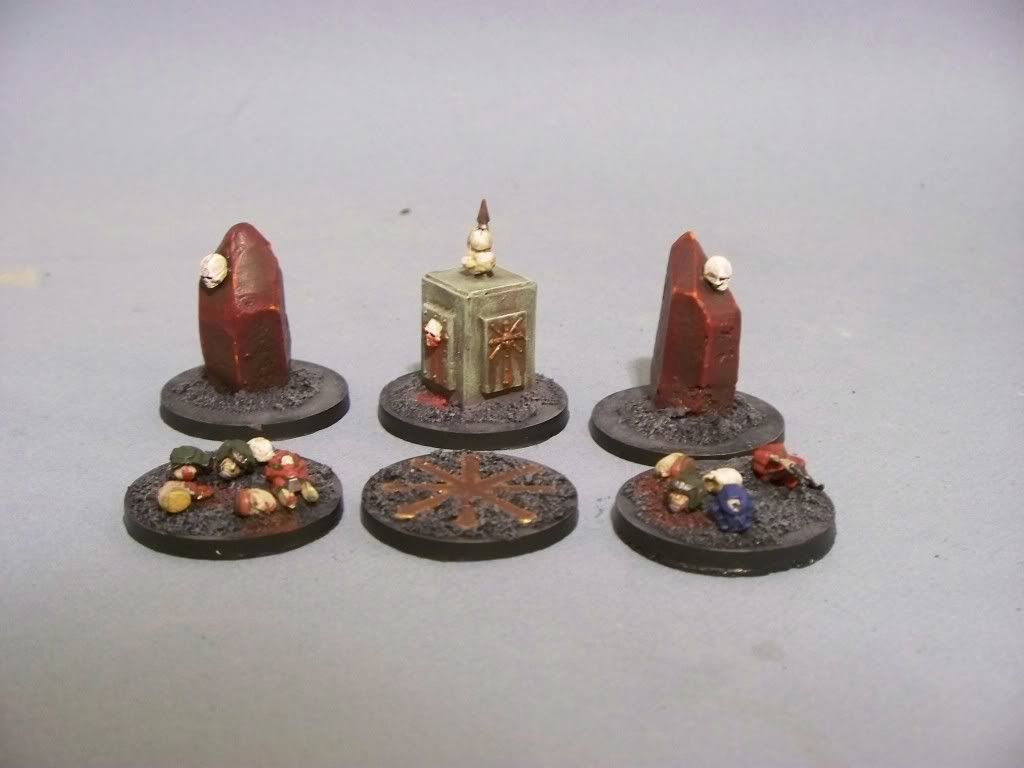 Next up are four more Chaos Space Marines. I have more of these left to paint than I really know what to do with. Starting to think that it may have been a mistake to do so many...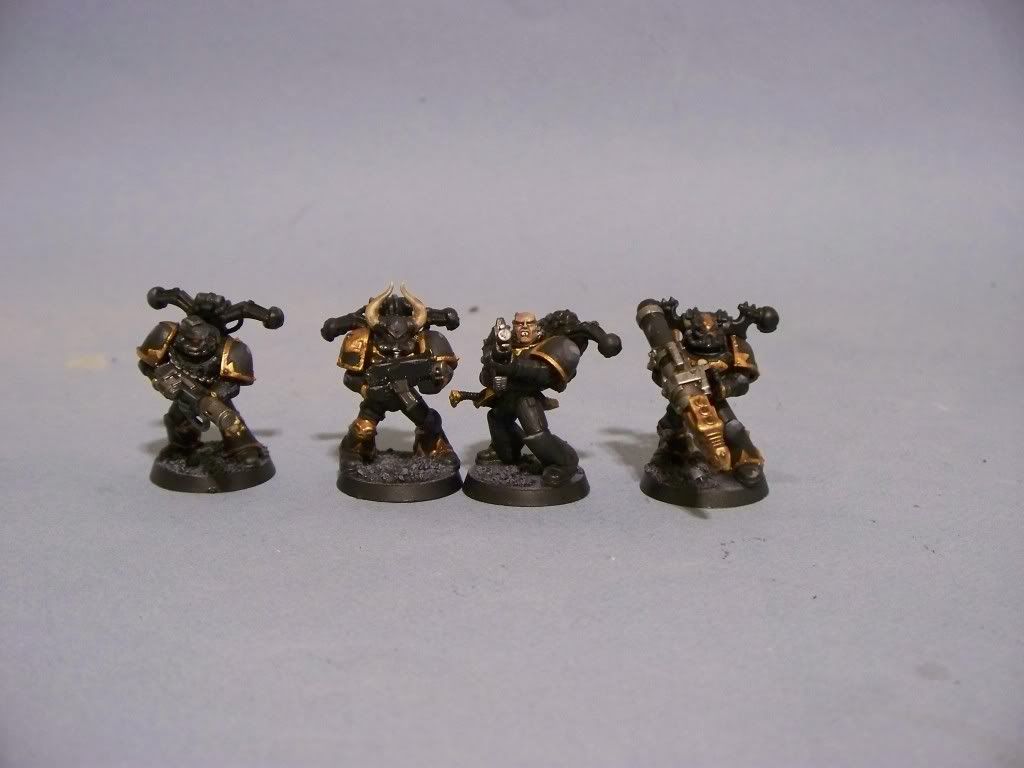 Finally rounding out my force are some raptors with oop orginal style-fresh-from-the-Horus-Heresy-stylin' jump packs.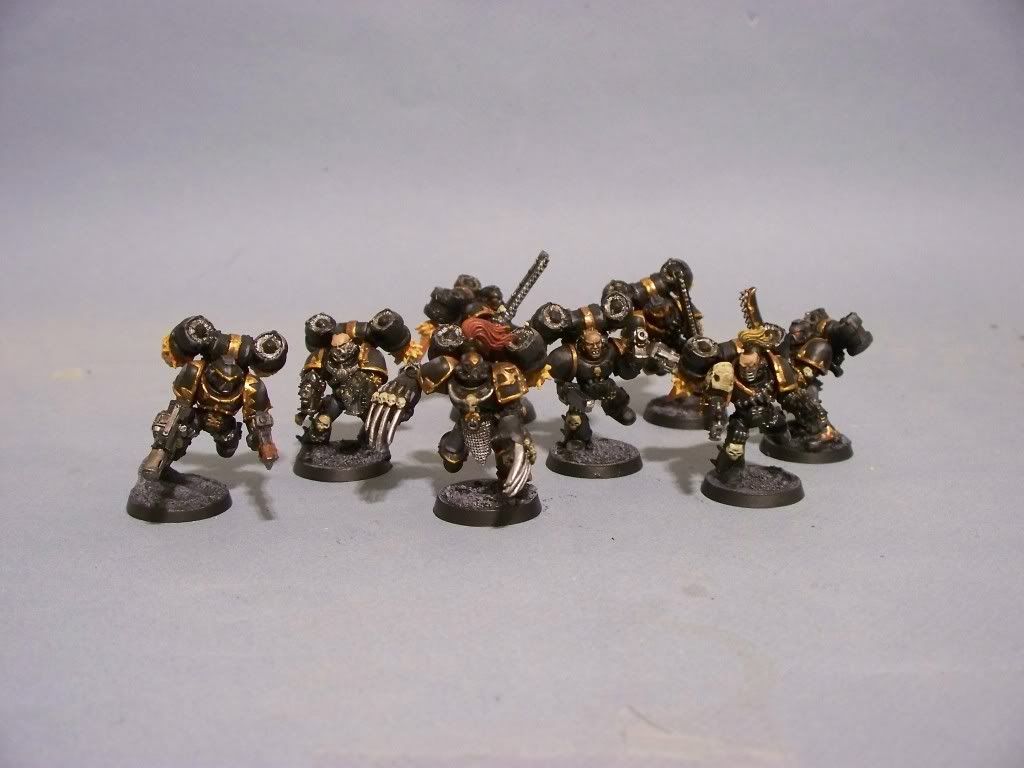 Not sure what's coming next so stay tuned.