Okay, last pun. There comes a point in every project where you decide to stop primping it and call it finish; I have reached that point. I added the decals, weathering/damage, and some discreet washes. I have decided to call them the Chiroptera landers (chioptera is Latin, er High Imperial Gothic for bat-I think they come off rather bat-like). The squadron is a Marine Light Attack squadron on the east coast. I figured an HMLA made more sense than basing them on a HMM (Medium Helicopter Squadron-what I used for my Valkyries); in real life HMLAs consist of two aircraft: AH-1W's (cobras) and UH-1N's (Hueys). If I ever get a Vulture it would fill the AH spot. The Chiropteras are more of a lightly armed utility craft so they fit the UH spot. The pilots' callsigns are based off of a couple of UH pilots I flew with back in the day.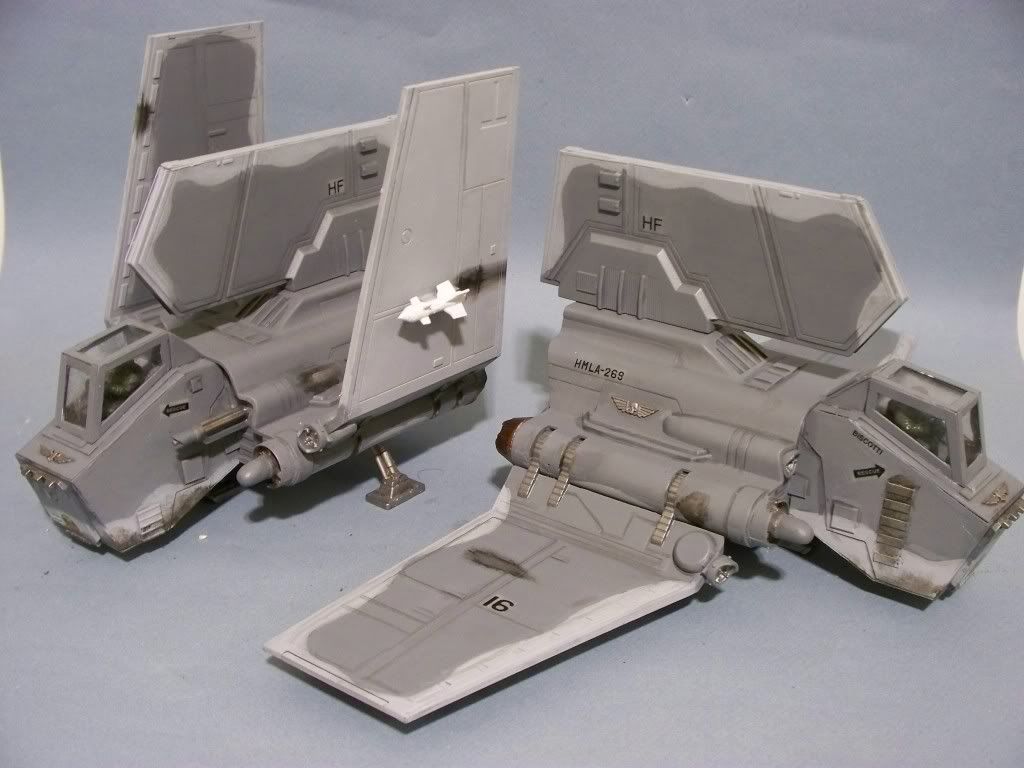 Also on the current paint roster, my Chaosified dreadnaught. Depsite the spikes it's not really screaming "Chaos inside" yet. Maybe after several more coats and lots of detail work.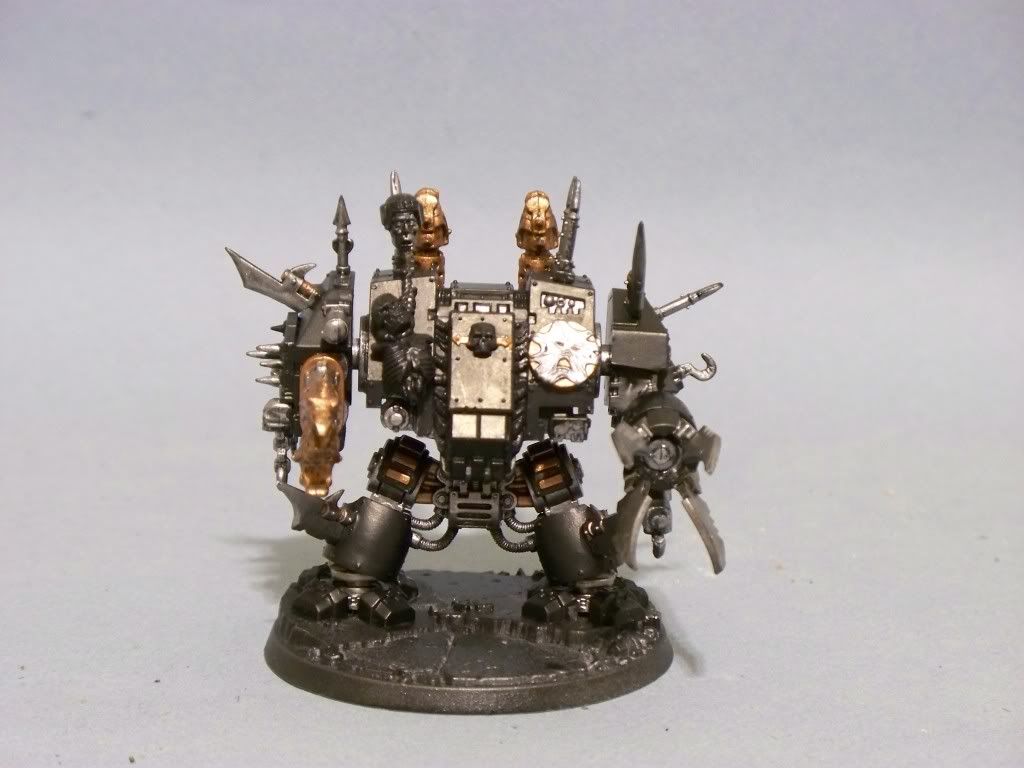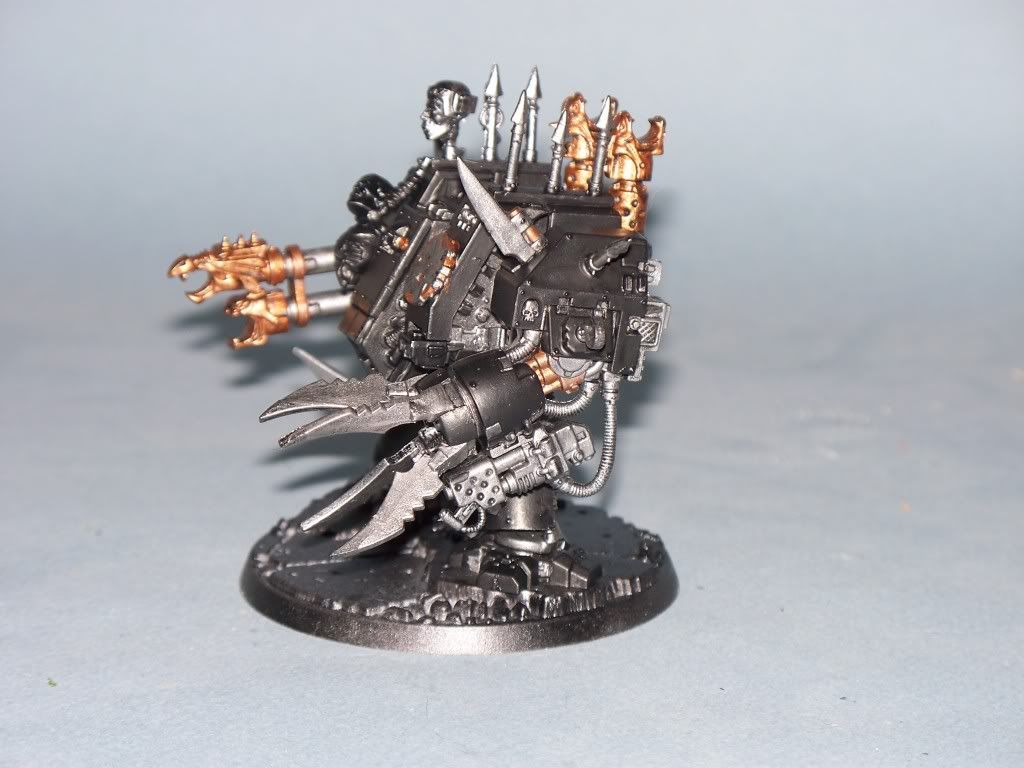 Once this is done, I can concentrate on my secret project, Centaur-styled Terminators. I finally worked out how to do the body and calculated that I have enough parts for at least six. I will have plenty of converting to make legs for them; two will be based on some boars I was keeping for other purposes but decided to use.