In more recent news, this is what I built in September (note that is built, not painted):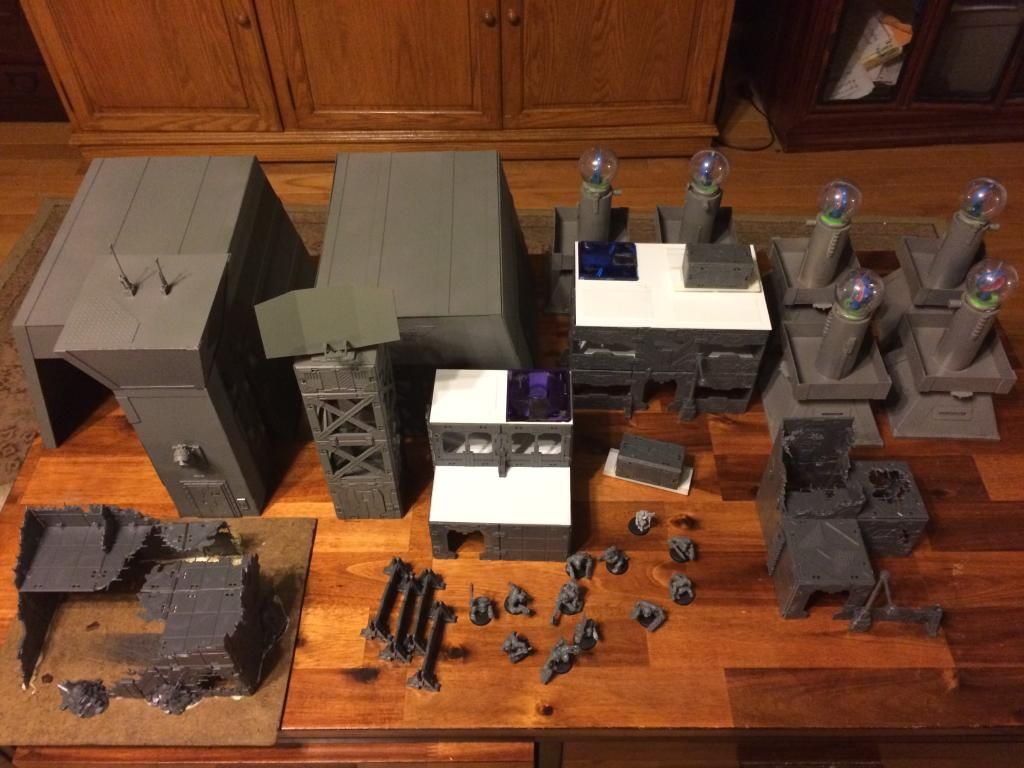 The control tower and hangers are pure scratchbuilt. The other buildings to include the radar tower are from the Mantic Battle Zones set (I bought them when the Deadzone Kickstarter launched). They are great to put together but need to be glued to be stable and frankly there is a bit of cleanup due to the hard nature of the plastic. Other than that they work well and are a good industrial/colony look.
The objects with the globes on the top are my version of the Imperial Void Shield Generators (you can keep your $106 limited edition versions and knockoffs thank you). I will detail them more when I have them finished.
Meanwhile, Orktober 2014 is coming but I do need to get the ruins painted up for the next Liberation of Lemnos Battle.